This isn't Panthers coach Ron Rivera's first time being 12-0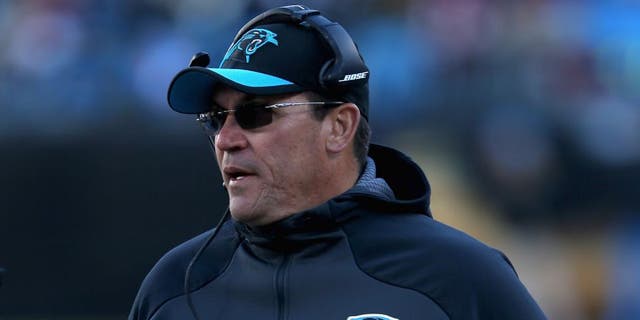 Ron Rivera has his Panthers out to a 12-0 start -- just the ninth time in NFL history that's ever happened.
One other time that it happened was in 1985, when the Bears won their first dozen games and went to Miami. Things didn't work out for Chicago, as in a somewhat serendipitous turn, the Dolphins blew out the Bears in a Monday night game.
It ended up being the Bears' only loss of the season. Rivera was a backup linebacker on that squad, playing in all 16 games for Chicago.
Now as a coach, Rivera guides his 12-0 Panthers in a bout with the Falcons this week hoping to avoid that same fate.
"It was our only loss ... it was a tough pill," Rivera told ESPN in November.
Rivera has even hinted that he'd go for the perfect season if the Panthers – who play the Falcons, at the Giants, at Falcons again, and host the Bucs – have a chance to go 16-0.
"Hypothetically speaking, yes --€" to a point," Rivera said when asked.
He continued, saying: "The ultimate goal is to win it all, not necessarily be undefeated. That's the most important thing - to come into the playoffs on an up note as opposed to down or where somebody gets hurt needlessly."
Just don't ask him about Cam Newton concussions, because you'll get this reaction below: