This Barcelona tribute video for Messi's 500th goal will give you goosebumps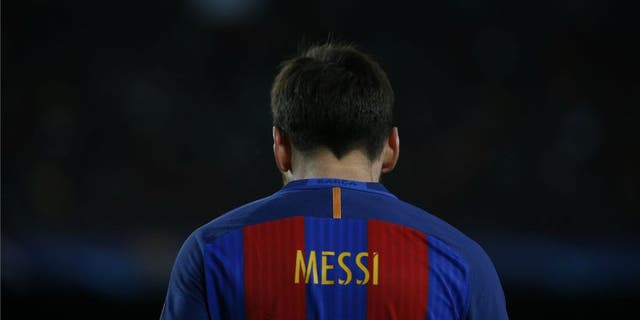 Lionel Messi's performance at Sunday's El Clasico was a special one. He scored the last-gasp game-winner in a thrilling back-and-forth contest, and his celebration sent shockwaves around the Barcelona-Real Madrid rivalry. It was a stunning goal worth repeat viewing.
But what was an afterthought is a particularly astonishing stat: The goal was Messi's 500th for Barcelona, a stunning goal haul over the past 12 years. And Barcelona thought the most fitting tribute was not to look at his El Clasico goal again, but his first-ever goal:
Goosebumps.
Over the years, all of us have taken for granted that Messi would score goals by the bucketload because that's just what he does. But looking back at his first-ever goal, knowing what would come from it, is pretty amazing.
No one knew when Messi would score his 500th goal, but that he did it in such thrilling fashion in a high-stakes El Clasico is very Messi. The timing couldn't have been any better.
MORE FROM FOX SOCCER