There's 'no love lost' between LSU and Ole Miss, according to LSU OL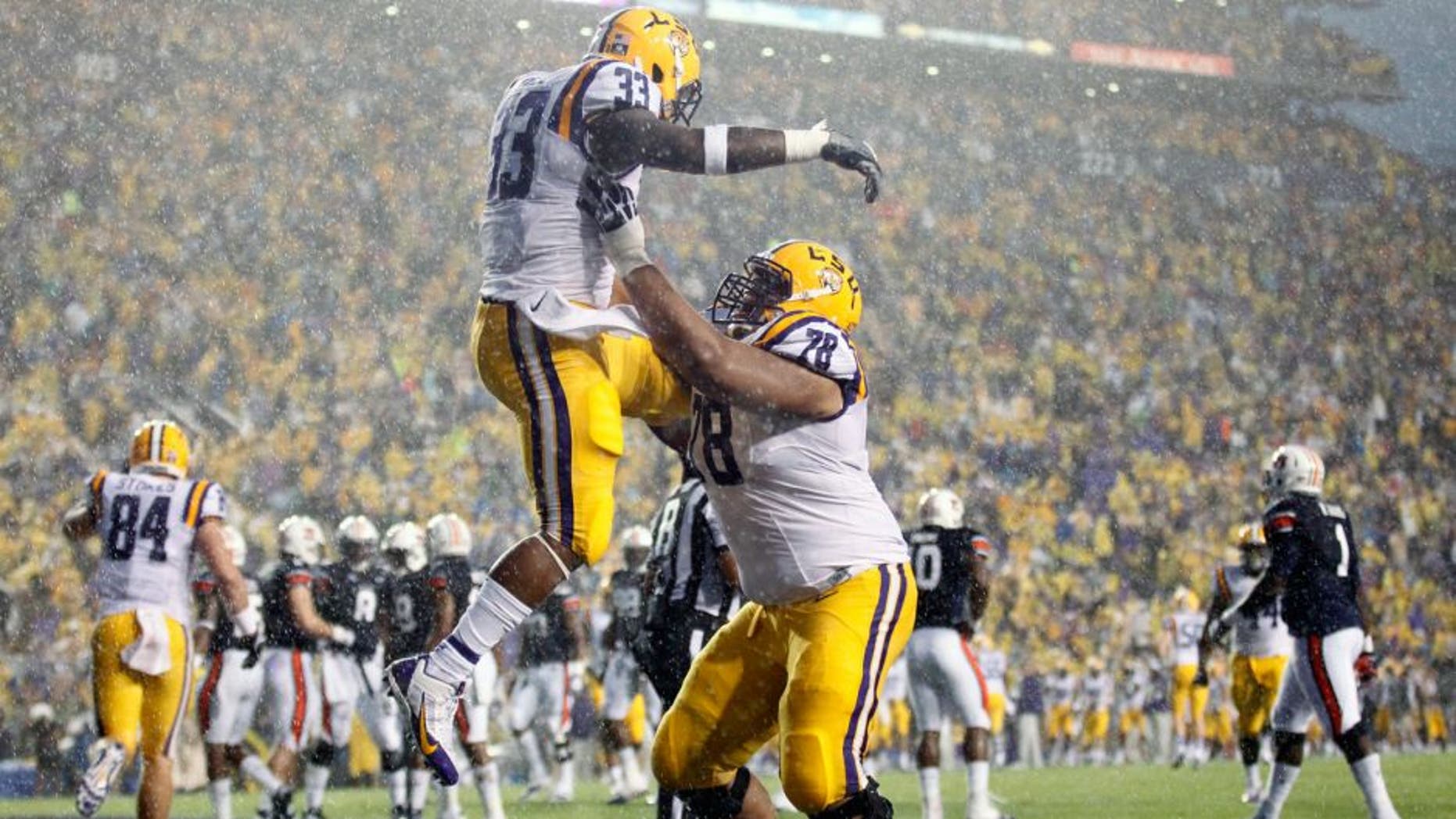 Sep 21, 2013; Baton Rouge, LA, USA; LSU Tigers running back Jeremy Hill (33) celebrates with offensive tackle Vadal Alexander (78) after a touchdown against the Auburn Tigers in the first quarter at Tiger Stadium. Mandatory Credit: Crystal LoGiudice-USA TODAY Sports Crystal LoGiudice USA TODAY Sports
OL Vadal Alexander was succinct and truncated with his thoughts on the "Magnolia Bowl" rivalry between LSU and Ole Miss. According to the Tigers' star lineman, there's "no love lost."
The first contest between the programs occurred in 1894. Since then, LSU leads the all-time series by a total of 59-40-4. The Tigers have been particularly dominating of late -- winning 11 of the past 15 meetings.
Geographically situated next to each other, there's considerable crossover between both states. It makes the rivalry even more heated.
"The [Ole Miss] fans, they don't like us," said Alexander. "We don't like them."
Last year, LSU won the contest 10-7 in rather bizarre fashion. Ranked No. 3 in the country at the time, Ole Miss was ready to attempt a game-tying field-goal attempt from 42 yards with nine seconds remaining in regulation. A delay of game penalty resulted in Ole Miss head coach Hugh Freeze opting to throw the football -- with the hopes of shortening the potential game-tying kick.
Instead, then-signal-caller Bo Wallace heaved a throw down the sidelines -- which was intercepted by LSU defensive back Ronald Martin to ice the victory for the Tigers.
Having to sit and stew over that loss for a year, one has to think Ole Miss will be highly motivated to win the game in Oxford on Saturday.