The Washington Huskies are enforcing a unique punishment for football players who fight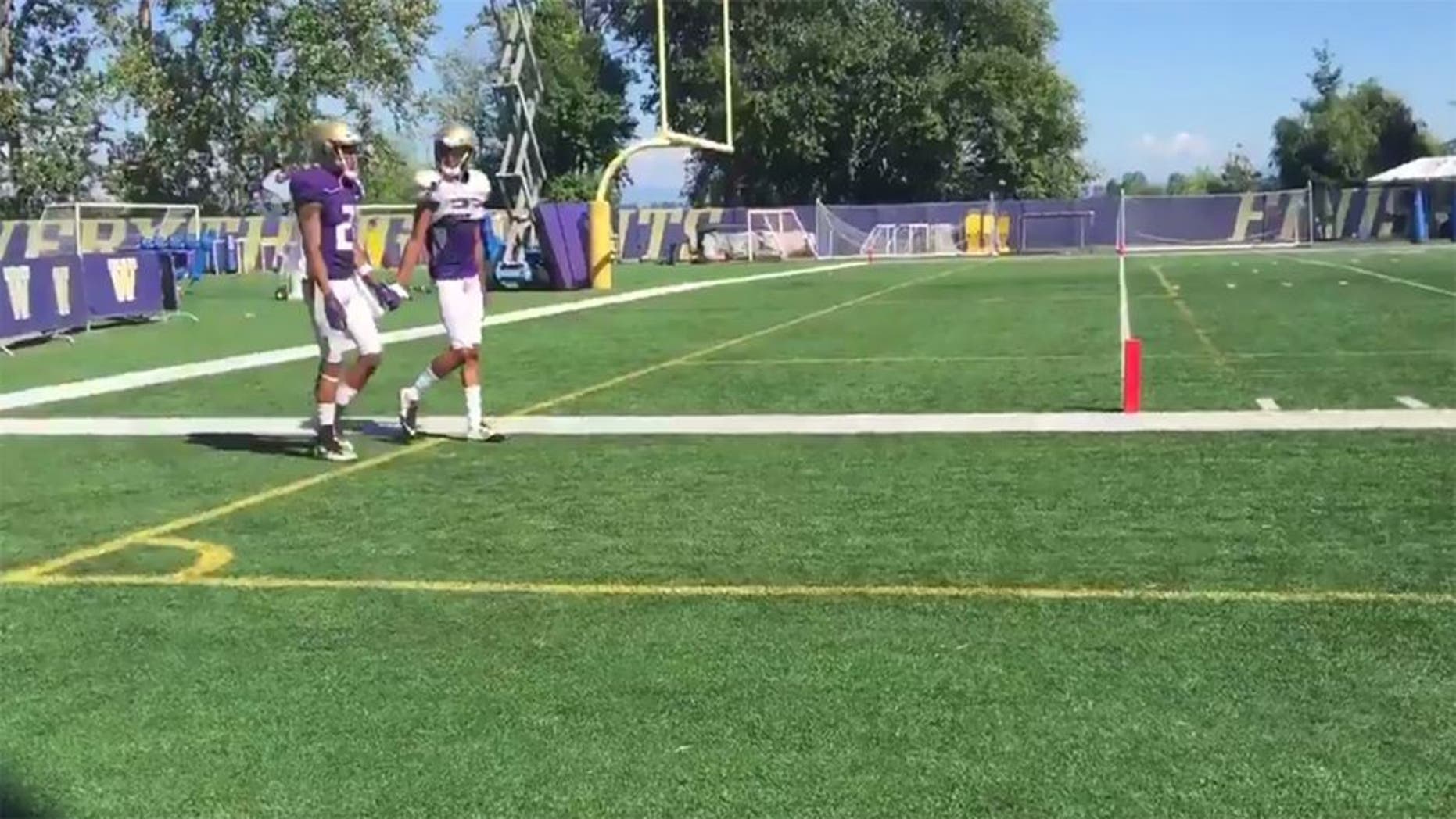 Washington Football Head Coach Chris Petersen has always been known to think outside-of-the-box -- just ask the Oklahoma Sooners when he drew up Hook and Ladder' + 'Statue of Liberty' plays to win the Fiesta Bowl against them.
Now Head Coach of the Huskies, Petersen has instituted a new policy during training camp -- any player(s) who get into a physical altercation, in this example: Jordan Miller and Quinten Pounds, must take a lap around the field...
...no, they don't experience the traditional minor physical anguish endured from jogging 100 yards each way before rejoining the practice -- at UW, the guilty parties are required to walk around the field while holding hands with each other, essentially broadcasting their forgiveness and friendship to the entire team.
Too emasculating? Perfect punishment? Somewhere in between? Sound off, let us know what you think...