The Philadelphia 76ers are the first NBA team with a jersey ad deal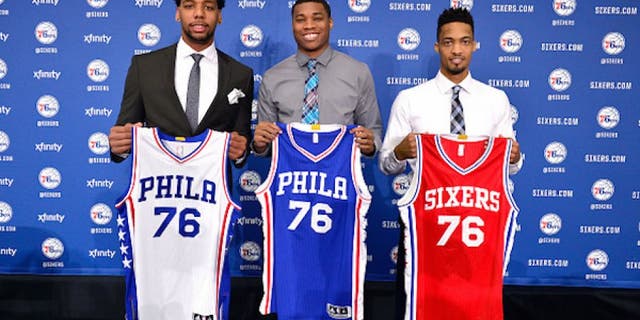 NEWYou can now listen to Fox News articles!
The Philadelphia 76ers became the first team to take advantage of the NBA clearing the way for teams to sell sponsorship patches on their jerseys, reaching a three-year deal with online ticket marketplace StubHub.
The deal covers the entire three-year pilot period approved by the NBA and will reportedly pay the 76ers $15 million. The money is to be split evenly between the team and a revenue-sharing pool for the players that will be added to the growing salary cap.
It's the first time a major pro North American sports team has sold ad space on game attire.
Executives for the 76ers and StubHub released statements in the announcement on Monday morning:
The team's Twitter account also had some fun with the announcement:
The Sixers will begin sporting the 2.5-inch square patch beginning in the 2017-18 season and will sell jerseys bearing the patch in the arena. Outside the arena and online, jerseys would still be sold unadorned.
Now, the question is what patches other teams will sport. It probably won't be any of these.