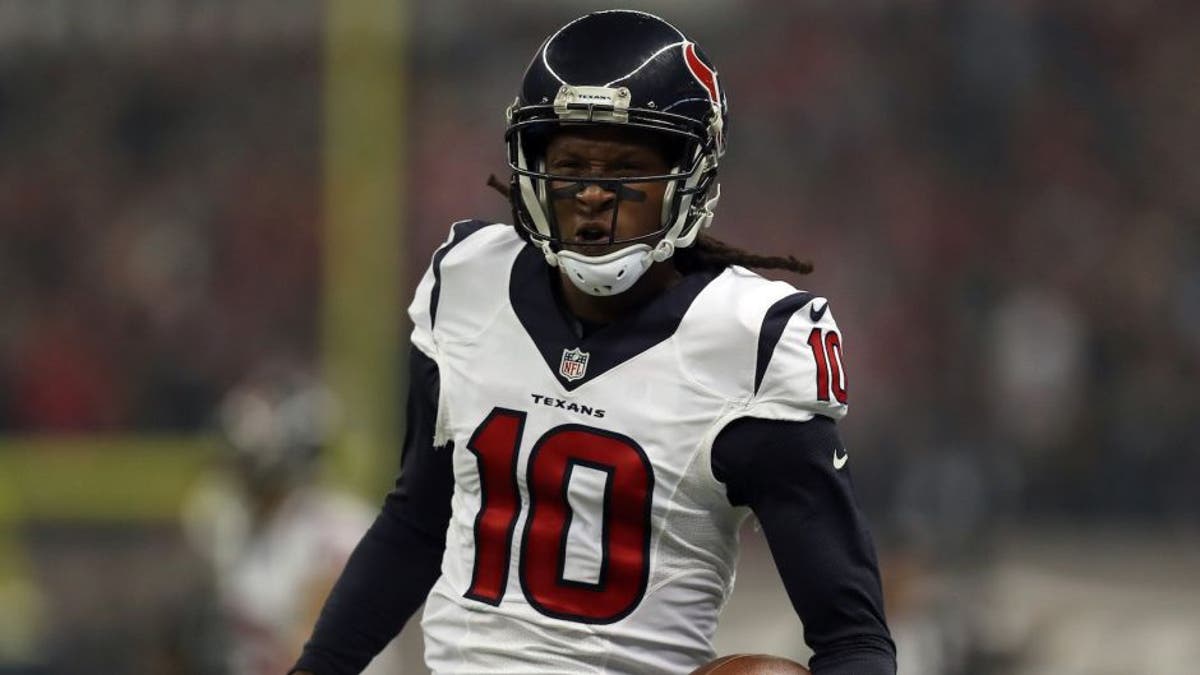 The New England Patriots made the most surprising trade of the past few years back in October. They sent linebacker Jamie Collins to the Browns for a conditional third-round pick, seemingly trading their best defensive player for a mediocre draft choice.
That's where they landed, however -- not where they started. According to NFL Network, in the days leading up to the trade, the Patriots strived for much more in return for Collins. One target? Receiver DeAndre Hopkins of the Texans.
The Patriots reportedly tried to land Hopkins in exchange for Collins, which would have been an absolute blockbuster of a trade.
After not being able to poach the struggling receiver from Houston, they attempted to land Texans cornerback Jonathan Joseph instead. No dice yet again.
Ultimately, the Patriots wound up settling for a third-round pick after talking to the Texans and Eagles, as well as others, per Ian Rapoport. Clearly the Bill Belichick and the Pats were justified in trading Collins, considering they're in the Super Bowl without him.