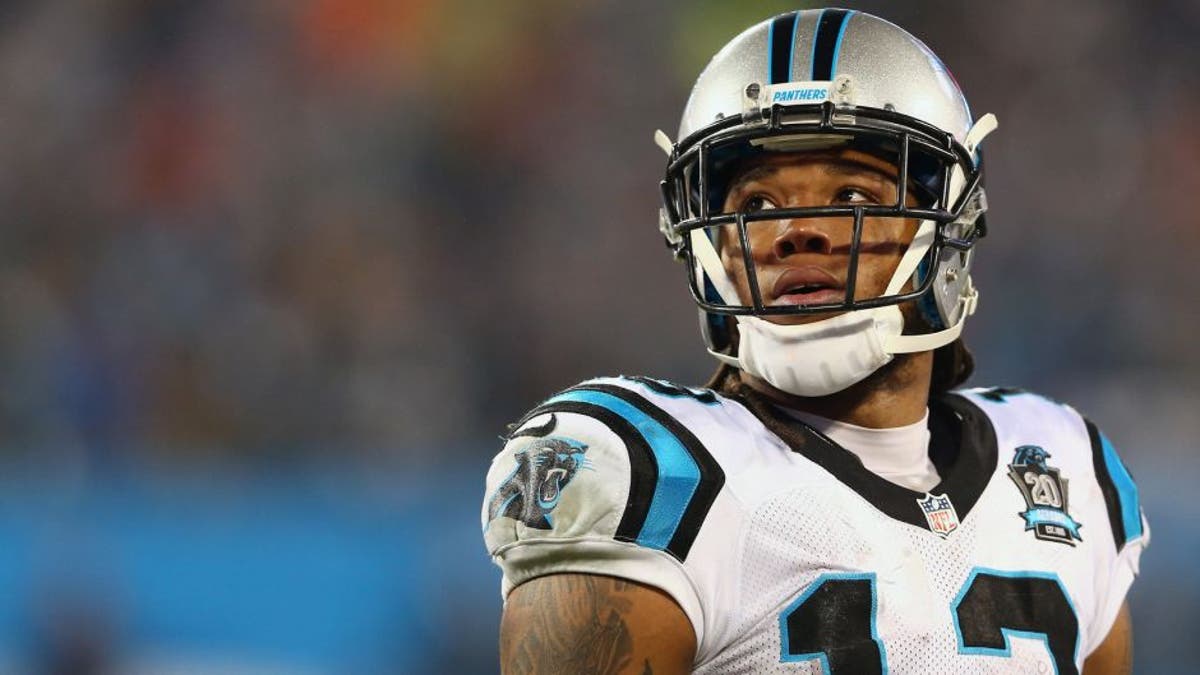 The world of real and fantasy football witnessed a rare occurrence in 2014. In just one season, three rookie receivers exceeded 1000 yards: Odell Beckham Jr, Mike Evans and Kelvin Benjamin. It's the first time that happened in NFL history. To put it into perspective, in NFL history, only 17 rookie WRs had exceeded 1,000 yards before these three did it last year. Prior to 2014, the only rookie receivers to exceed 1,000 yards since 2007 were Keenan Allen in 2013 and AJ Green in 2011.
But one of these WRs got the job done in a slightly abnormal way: by dominating garbage time. If it was garbage time, Kelvin Benjamin was at his best. By garbage time, I mean in the 4th quarter and down by more than 10 points. Obviously different definitions would lead to different results, but that is the definition this analysis is based on.
Below you will find all players who recorded 40+ receptions in the first 3 quarters of their games in 2014. There are 72 qualifying players. Of these, two did not have any receptions in garbage time (by our definition) and 6 others had 2 or fewer targets in garbage time, so I did not include them in the variance calculations.
King Kelvin
As is evident, Kelvin Benjamin stands atop the NFL in his production. In garbage time (trailing by 11+ points in the 4th quarter), Benjamin saw:
- 56% (5) of his total touchdowns (9), largest % in the NFL
- 29% of his total fantasy points (std scoring), largest % in NFL
- 18% of his total catches, 2nd largest % in the NFL
- 19% of his total yardage, 4th largest % in the NFL
Here are the top 15 receivers whose season long statistics benefited most from garbage time scoring, along with the 3rd rookie to surpass 1,000 total yards, Mike Evans:
Compare those numbers for Kelvin Benjamin to Odell Beckham Jr or Mike Evans, and you'll see that their total production (TDs, yardage and catches) saw far more contribution outside of garbage time than inside garbage time. Benjamin saw 29% of his production come in garbage time, over double Odell Beckham Jr, and almost 5 times Mike Evans' garbage time production.
FIVE Garbage Time Touchdowns!
Five touchdowns in garbage time is pretty remarkable, and pretty rare. How rare? I only tracked the last 15 years, back to 2000, but over that span no other receiver had more than 4 garbage time TDs in any single season. Kelvin Benjamin had 5 in 2014!
Even 4 garbage time TDs in a single season was rare: only 6 receivers in those 15 years had 4 garbage time TDs. That's 6 players out of thousands who caught passes in 15 years since 2000.
Additionally, from 2011-2014 combined (4 years of stats) only 4 receivers had 5 total garbage time TDs. That means in just 1 year (2014), Kelvin Benjamin did what it took the other 4 leading garbage time receivers FOUR YEARS to do.
29% of 2014 Production in Just 1.3 Games
Consider this other mind blowing stat: The Panthers were 4th in the NFL in 2014 in time of possession. Every game is 60 minutes, and per game, Carolina averaged 32 minutes and 18 seconds. That means over 16 games, they had a total of 516 minutes and 48 seconds of possession. Of that total time, 43:27 was garbage time (4th quarter, down by 11+ points).
-Thus, only 8.4% of the Panthers total possession in 2014 was "garbage time".
-Yet Kelvin Benjamin racked up 29% of his total production in that 8% of possession time.
Considering the Panthers controlled 32:18 per game, in the equivalent of just 1.3 games, Benjamin recorded 29% of his 16-game production!
From Worst to....
Part of what made Benjamin's performance so effective in garbage time was obviously the coverage. Whether partially due to Cam Newton or partially due to Benjamin himself, his catch percentage when the defense was likely playing "prevent defense" was significantly better than during the first 3 quarters of play. As the chart demonstrates, Benjamin's 45% catch rate during the first 3 quarters was the worst rate in the NFL.
Surely, some of those targets were likely "uncatchable" and thus not Benjamin's fault, but the bottom line was he was very inefficient when targeted during the majority of the game. However, in garbage time, he improved his catch rate 24%, the 3rd largest improvement of any receiver. In addition, his yards/attempt improved by 4.3 ypa, the 6th largest jump for any receiver.
Here are the catch rates for all Panthers receivers in the first 3 quarters, and you'll see Benjamin's rate was certainly the worst. The players who received the 2nd and 3rd most targets (Olsen, Cotchery) had catch rates at least 20% better. We can't read too much into these numbers, as routes run were different, so whether it's a Newton or Benjamin problem isn't 100% clear. But a key takeaway is the Newton to Benjamin combination was no where near efficient enough for the vast majority of the game, and needs to see significant improvement moving forward.
Naturally, you should expect to see better efficiency when the defense isn't playing as tightly, allows more opportunity for catches underneath, and is playing primarily to slow the offense without getting burned quickly (using the clock as an ally), rather than stopping the offense in its tracks. But oddly, that isn't what ends up happening. Looking at catch rates, in quarters 1-3 across the entire NFL, the catch rate was 65% of targets. In garbage time, that rate decreased to 61%. The explanation likely comes because the pass attempts are more aggressive and risky, thus, more difficult for the quarterback to accurately hit, and more difficult for the receiver to snag.
But clearly the way the Panthers designed their offense in garbage time, receptions were far easier. Not just for Benjamin, but across the board. From Olsen to Cotchery to Avant to Benjamin, their catch percentage was better in garbage time than in the first 3 quarters. When Kelvin comes back, he will need to work on excelling against a fully motivated defense in the first half and 3rd quarter, rather than a fat-and-happy prevent defense in the 4th quarter playing with a big lead.
Looking Ahead
Looking at 2015, we won't see Kelvin Benjamin. His ACL injury will keep him sidelined until 2016. The Carolina Panthers will have to try to replace his production, but that's easier said than done. Benjamin is a huge target, and his catch radius is immense. The Panthers need to work on their overall passing efficiency the first 3 quarters, and it starts with Cam Newton. In 2014, Newton recorded passer ratings in the first 3 quarters of 79, 72 and 73, before recording a 110 rating in the 4th quarter. His accuracy improved marginally, but his yds/att and TDs improved substantially. As we saw above, much of that improvement was likely in garbage time. Newton needs to work with whoever steps into Benjamin's role, and the passing offense as a whole needs to be much more efficient and productive over the course of the entire game, rather then primarily in garbage time.
As for players to target in fantasy, it's never a bad thing to get a receiver who performs in all 4 quarters, and faces those garbage time situations on occasion, because their number will be called and the defense will be easier to beat. Players from 2014 who fit that mold included receivers like Benjamin, Alshon Jeffery, and Julio Jones, and tight ends like Jimmy Graham and Antonio Gates. James Jones clearly saw a ridiculous amount of garbage time production, but his overall value was not high from a fantasy perspective. Antonio Brown, the NFL's top scoring WR from 2014, saw 11% of his total production come in garbage time. But overall, the best scoring receivers don't typically rely on garbage time production (see the WRs at the bottom of the table below), and it could be a red flag if a receiver has significant percentage of his total production in garbage time, particularly if they don't have a lot of total production overall (such as James Jones). But it's certainly something to factor and consider when building your roster.