The Panthers and Jaguars are having the most ridiculous NFL Twitter beef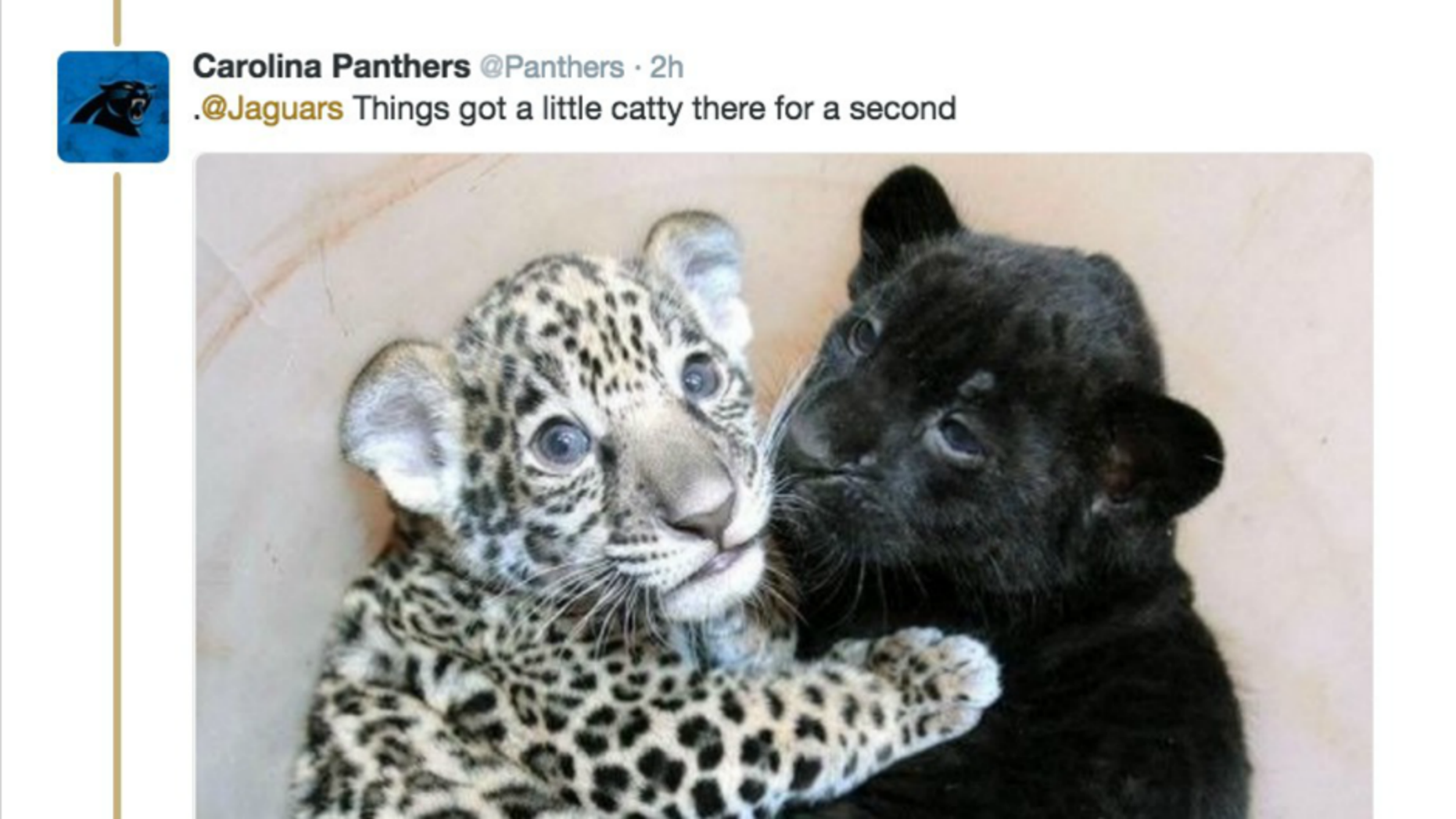 Cat puns are, categorically, the best puns. Which also makes them the worst puns, coincidentally.
Because a good pun makes you laugh, while simultaneously imparting upon you a deep and abiding remorse for having enjoyed the straight-dumb stupidness you just allowed to enter your brain - - and that's exactly how it felt when the Jacksonville Jaguars and Carolina Panthers began going at it on Twitter Friday morning.
It started with the Jaguars tweeting about Earth Day and how jaguars are very big cats. American cats!
And then Panthers came through the wall Kool-Aid-guy-style to rain on the parade.
After that, it was all #Actuallys and feline punnery. Even the damn Detroit Lions jumped in.
Did we all benefit from this? Yes and no. And yes. But also no.
Dan is on Twitter. He thinks this thread was purrfect [places laptop down, walks into ocean].