The New York Jets banned players from saying anything about Ryan Fitzpatrick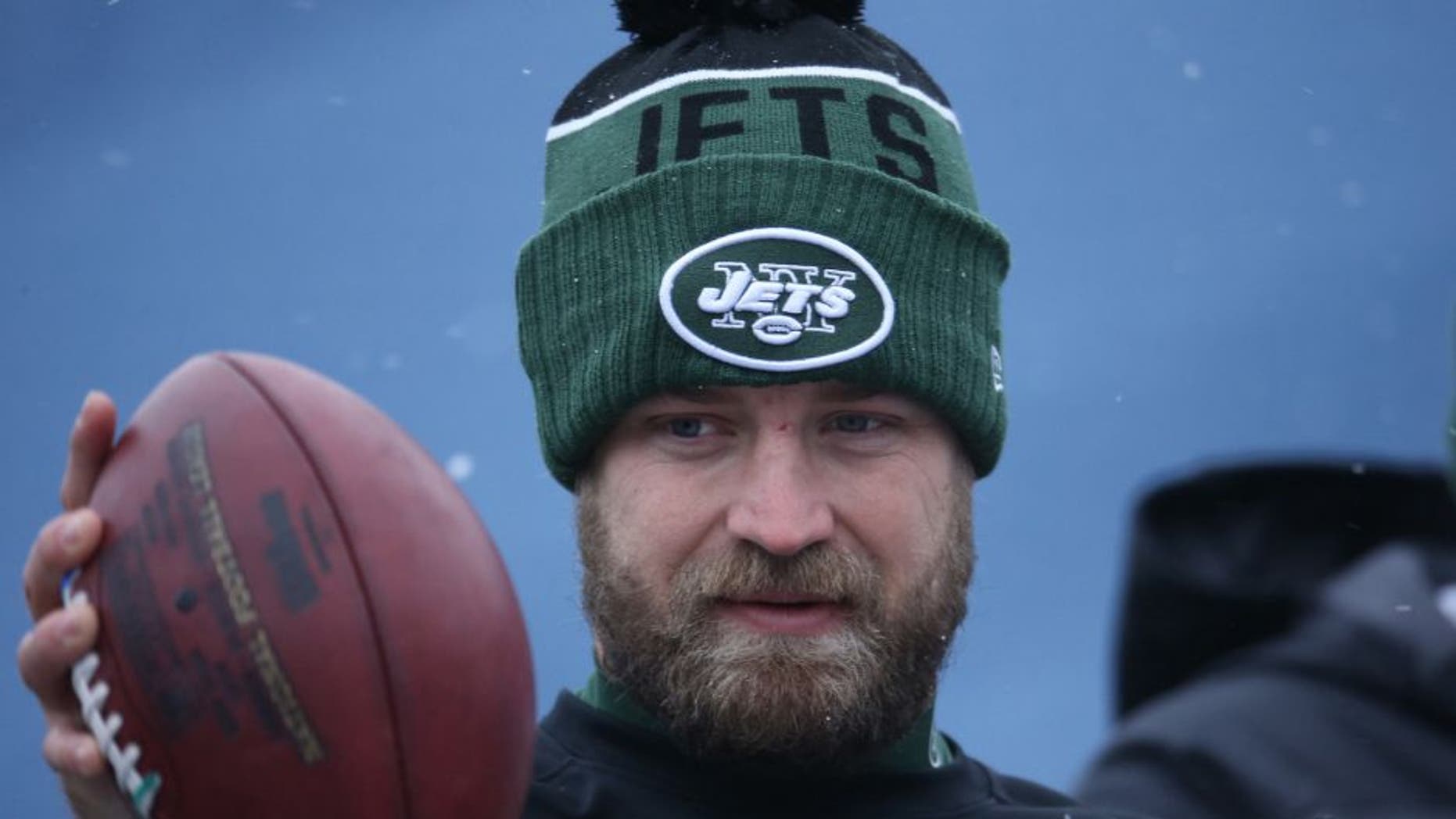 NFL training camps are officially underway, and one of the most intriguing topics entering the season is the current status of the Jets quarterback position. Geno Smith, Bryce Petty and Christian Hackenberg are all in camp, but it's the guy who isn't there who is getting attention: Ryan Fitzpatrick, who continues to hold out in a contract dispute.
Fitzpatrick, who is coming off a career year with 31 touchdowns, has reportedly turned down two different contract offers from the Jets, leading to a cat-and-mouse, back-and-forth game of chicken, to see who will blink first as the season gets set to get underway.
Only time will tell who wins, but for now, we know one side is taking a hard stand: That's the Jets, who have apparently told players that they are not allowed to discuss Fitzpatrick or his contract with the media during training camp.
Running back Matt Forte confirmed it Wednesday, when he was asked about the QB, and responded with this answer.
"All questions about Ryan is for coach Bowles," Forte told the New York Post. "They told me to tell you all that."
Hmm, not a good sign for the frosty relations between the Jets and Fitzpatrick. From there, a reporter followed up and asked who 'they' are. Forte apparently looked at the team's headquarters before adding:
"They. Everybody knows who they are."
The Jets might not officially open their season for another month, but as they say: 'Let the games begin.'