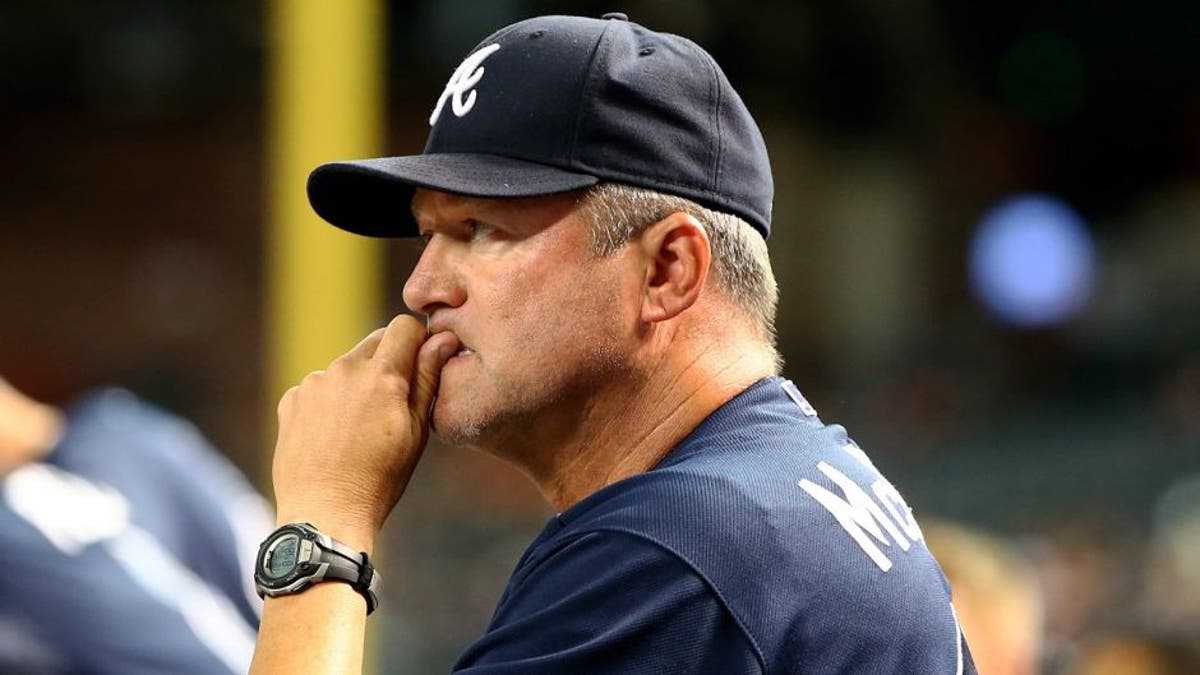 ATLANTA -- When Roger McDowell reached out to newly acquired Shelby Miller this past winter, they rarely talked baseball. That's not the way McDowell, the Braves pitching coach, operates.
His mentor, Dave Wallace -- the former Dodgers minor league pitching coordinator -- taught McDowell a credo that would help to shape the way he's dealt with his pitchers.
"They don't care how much you know until they know how much you care," McDowell recites.
He spent those phone calls letting Miller, who had been with the Cardinals since they drafted him in the first round in 2009, know he cared. They were the seeds of a relationship that is helping the 24-year-old right-hander perform at a career level.
Through 24 starts has a 2.43 ERA that ranks fifth in the National League, has the fourth-best ERA+ at 156, he's sixth in WAR for pitchers (4.2) -- per Baseball-Reference -- and has proven durable with the 10th-most innings pitched (152).
He's also flirted with a no-hitter twice, the last bid going into the eighth inning before he gave up a leadoff single to the Diamondbacks' Nick Ahmed on Sunday at Turner Field.
The only negative is the still-building narrative of his MLB-worst run support at 2.49 per, the main ingredient that has him sporting a 5-9 record and waiting on his first victory since May 17 (when he came one out from a no-hitter in Miami).
Coming off his rookie season of 2013 in St. Louis -- when he had a 3.06 ERA and 15-9 record in 31 starts -- Miller's 2015 performance wouldn't have been surprising. But it's the 3.74 ERA he had in '14, a year which included a 42-strikeout drop to 127 after fanning 169 as a rookie, and saw his walks climb from 57 to 73, that left the perception that Miller took a step back.
But like he does with all of his pupils, McDowell tried not to have any preconceived notions of Miller after the Braves acquired him on Nov. 17 in a deal for Jason Heyward and Jordan Walden, which also landed Atlanta pitcher Tyrell Jenkins.
He watched video of him and had seen Miller first-hand when he had two starts against the Braves in 2013 and two more in '14. Already familiar with each other after those winter calls, McDowell was able to put the focus on creating a comfortable environment for his new arm.
It's that approach, one where you create a situation where a player is welcomed with open arms, which McDowell learned from the manager that hired him, Hall of Famer Bobby Cox.
Instead of breaking the ice when he arrived at spring training, McDowell was able to instead help to get him acclimated to new teammates, a new staff, new organization and the expectations that followed Miller to Atlanta.
"All these things that are put on a new player's shoulders that you try to calm," McDowell said. "Maybe it's fear or maybe it's anxieties. 'Hey, enjoy. Come out here and enjoy. Get your work in, we're going to get our work in and enjoy being out here. That's what it's about.'"
That sentiment is an extension of one of McDowell's biggest strengths, because he understands what his pitchers are going through. He logged 12 major league seasons from 1985-96 with the Mets, Dodgers, Phillies, Rangers and Orioles as a reliever, throwing 1,050 innings with 524 strikeouts and 410 walks and was part of the Mets' World Series-winning team in '86.
"He got it," said the Giants' Tim Hudson, who was a member of McDowell's first staff with the Braves in 2006. "He understood the battles guys went through every day and the struggles that guys may experience on a day-to-day basis and it was awesome. He was a guy that was really in your corner."
McDowell also doesn't believe in a cookie cutter approach. He finds time to find out who his players are, their interests, what they fell are their strengths and their weaknesses.
If a pitcher is a golfer, he'll use golf analogies to help them recapture their focus when things go awry. If they're into fishing, he'll go that route instead. That, McDowell says is an extension of Duncan's axiom.
"If I get to know those things and I get to know the individual, which goes back to the saying 'They don't care how much you know until they know how much you care.' I think that's important," he said. "When pitchers are going well, they don't need anybody. They need somebody there for them, supportive, positive, patient when they're struggling."
He's proven adept at turning them around, whether in a moment or in a career. Since he took over the job for the '06 season after Leo Mazzone left for the Orioles, McDowell's pitchers have a collective 3.78 ERA. That trails only the Dodgers' 3.67 among all teams in that span, and most remarkably, isn't far behind the MLB-best 3.53 that Mazzone's staffs, which boasted HOFers Tom Glavine, Greg Maddux and John Smoltz, totaled from 1991-2005.
Making one million with the Braves, he parlayed that turnaround into a one-year, $5 million deal with the Phillies for this season.
Asked to define his approach, McDowell says quite, simply "I think it can probably be, in one word: individualize."
Miller can vouch for that has he looks around a Braves clubhouse that includes Teheran, Matt Wisler and, now, side-armer Peter Moylan.
"Obviously we have a lot of different mechanics and what we throw and Rog hones in on that and tries to make us better pitchers and tries to make us the best we can be," Miller said. "That's what you want in a pitching coach."
One, as McDowell's mentor taught him, first shows he cares.
Follow Cory McCartney on Twitter @coryjmccartney