The last thing the Oakland Raiders need is Marshawn Lynch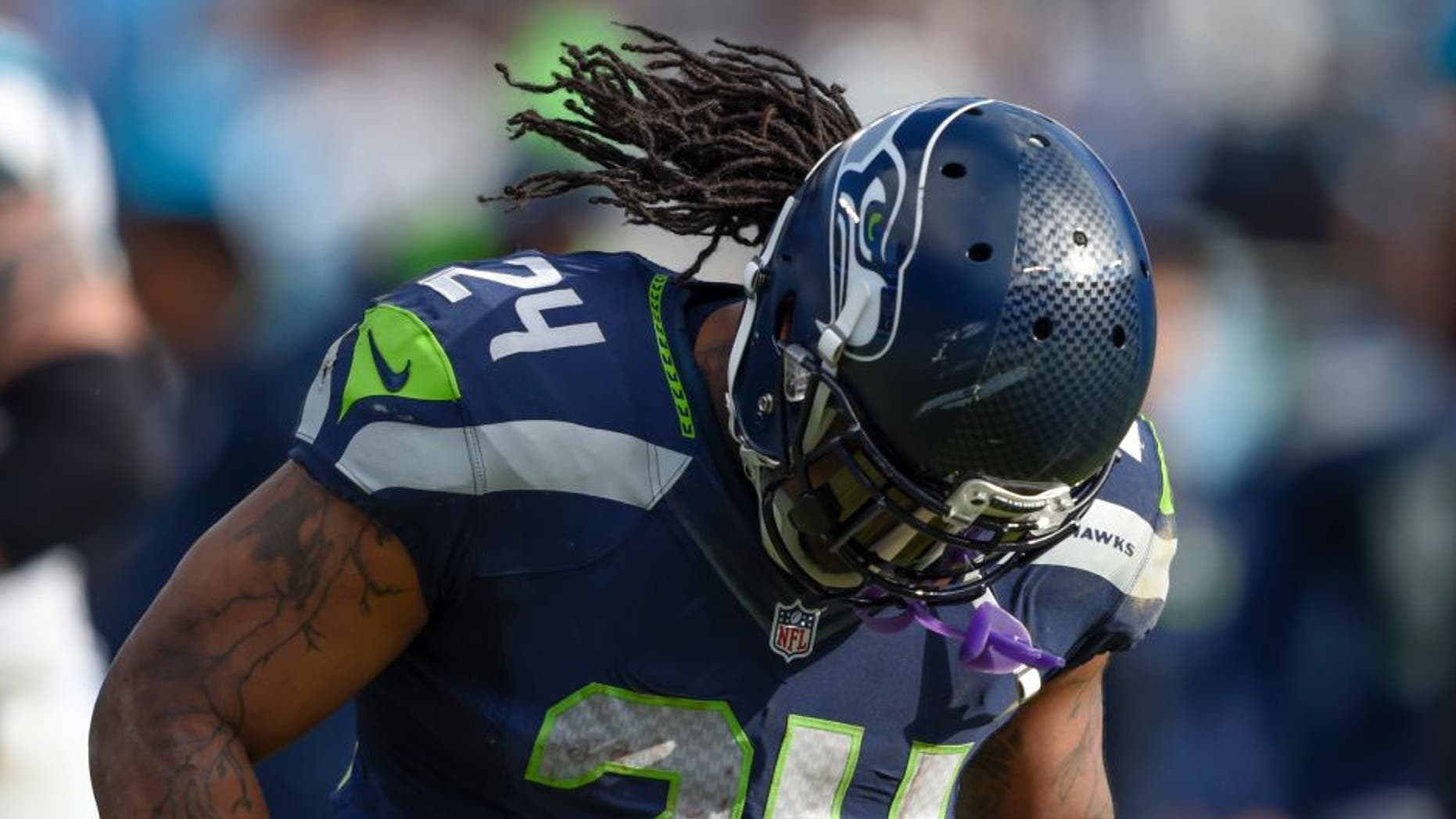 A report hit Friday morning that the Oakland Raiders are considering trying to acquire retired Seattle Seahawks running back Marshawn Lynch. It's such a tantalizing idea until you start to think about the logistics and realities of it all.
First, the Raiders have to actually want Lynch. Second, the Seahawks have to decide whether they'd release Lynch from the contract they still retain despite his retirement. Third, if the Seahawks have a Jerry Jones/Tony Romo thing going on, the Raiders would have to decide what, if anything, to give up for a 31-year-old power back coming off a retirement and a disappointing final season in which he had career lows in yards, attempts and yards-per rush. And then, oh yeah, Marshawn Lynch would have to decide if he actually wants in on all this.
If Lynch wants to come back and give it a final ride, playing for his hometown team - one that went 12-4 last year, just lost its leading rusher and wants to build on a season that essentially ended after quarterback Derek Carr suffered a season-ending injury - mount up, Marshawn. It's your life; you get to do what you want. The pull of football, the adrenaline of Sundays, the cheers during the end zone celebration, they have to be intoxicating. You'd forgive a guy for wanting it all back. But if we're talking football, both from the Raiders' perspectives and Lynch's, then this whole thing is one giant red flag.
In a rare moment of stability for the franchise, far away from the days where Al Davis want speed, power and names on his roster, with high hopes of playoff success under Carr's high-powered offense, Oakland is off seeking another sideshow - the veteran coming out of retirement to save the day. It doesn't work like that. The track record of NFL players returning from retirement is poor, and that's a nice way of putting it. Exclude the Brett Favre types who flip-flopped in the same offseason, players who retired for a year only to return tend to be shadows of their former selves. And the ones that do succeed tend to have extenuating circumstances that make their retirement a good thing for their game - a reset, if you will. (Randall Cunningham comes to mind). Lynch stopped because he wanted to stop, had injuries that helped the decision and plays a position that doesn't treat its senior citizens kindly. And now he's going to come back into it all?
Lynch will be 31 at the start of the season. The very-few backs who tend to succeed at that age are the ones who've stayed healthy their entire careers. Running backs get old quickly because the body can't take the pounding and if there's an injury in one place, that means your compensating somewhere else and everything gets out of whack quickly. It's why the two best running backs seasons by guys over 31 were had by Curtis Martin (whose missed career games you can count on one hand), Tiki Barber (who retired the next year), Thomas Jones (who was kind of a late-career freak, aided by the fact he didn't accrue too many hits early in his career) and then the Walter Paytons and Emmitt Smiths of the NFL. Notice Earl Campbell isn't on that list and I doubt Marshawn Lynch would be either.
This isn't to say Lynch couldn't be a productive NFL back in 2016. If he got himself in football shape, played behind a fine offensive line and wasn't the focal point of the offense, he could have a reasonably good season. But the key thing is: He's not going to be the Marshawn Lynch who was dragging Saints defenders down the field in a playoff game or Beast Moding his way through six playoff games like in 2013 and 2014. His ceiling is a decent NFL running back. His bottom is a washed-up retiree who caught the bug and held on too long.
The bigger things is that whatever Marshawn Lynch is most likely to become, there's a young, hungry, fresh running back out there who will do just as well. Jordan Howard, Jay Ajayi, David Johnson, Devonta Freeman and Isaiah Crowell were all top-15 backs in 2016. Alfred Morris went from an unknown rookie to the NFL's second-leading rusher in 2012. DeMarco Murray turned an okay rookie season and decent sophomore campaign into a dominant third season and massive contract. The young guys are out there and it's not even necessarily a matter of finding the right one. Pick someone in the third round, build an offensive line around him and then use him to compliment Carr's vertical passing game. Why does it need to be Lynch? It's like hiring a fading Hollywood star to play an extra.
Of course, if the Raiders don't get him, their eyes will probably shift right to Adrian Peterson, a soon-to-be 32-year-old who has the same mileage, the same injury problems and the same career fade as Marshawn Lynch. The Raiders are gonna Raider.