The HarBros make a pit stop by NASCAR Race Hub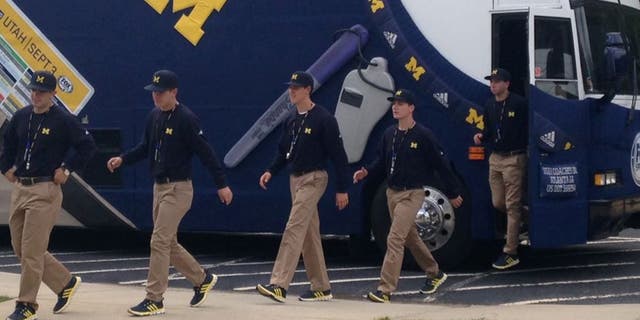 They're called The HarBros.
Five University of Michigan students who dress just like head football coach Jim Harbaugh are making their way around the country as part of the FOX Sports 1 Opening Drive Tour.
On Thursday, the gang (along with their full-sized khaki-wrapped bus AND Cleatus the robot) made a pit stop by Charlotte Motor Speedway and the FOX Sports 1 NASCAR Race Hub studios.
They even picked up a new member ... our very own Jeff Hammond.
The 2015 college football season officially kicks off Thursday, Sept. 3 (7 p.m. ET) on FOX Sports 1 as Utah hosts Michigan.