The good and bad news about Friday's weather forecast at Bristol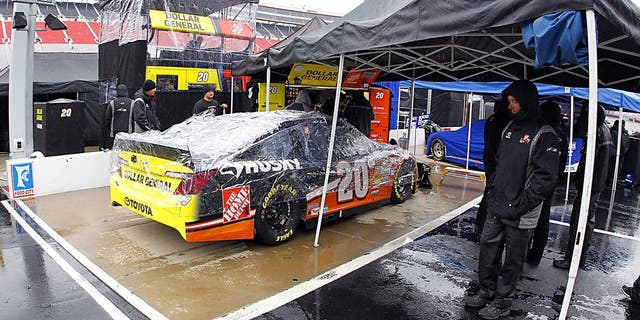 NEWYou can now listen to Fox News articles!
BRISTOL, Tenn. -- There is good news and bad news regarding the weather today at Bristol Motor Speedway.
As of 9:30 a.m. ET, the sun was shining through a partly cloudy sky, with temperatures approaching a pleasant 70 degrees. Thats the good news.
The bad news is that the weather forecast for the day is gloomy, with isolated thunderstorms expected to start popping up around the .526-mile short track as early as 11 a.m., when weather.com says there will be a 30-percent chance of rain.
From there, it only gets more dicey.
The chance of rain increases to 55 percent by 1 p.m., 70 percent by 2 p.m. and 80 percent by 4 p.m., which is only 30 minutes prior to the scheduled beginning of Monster Energy NASCAR Cup Series qualifying (live on FS1).
The chance of rain, according to weather.com, remains at between 50 percent and 65 percent for the remainder of the day which will likely make it difficult to dry the track even if the rain halts from time to time.
The first Monster Energy Cup Series practice is scheduled to begin at 11:30 a.m. and last until 12:55 p.m. ET, followed by XFINITY Series practices at 1 p.m. and 3:30 p.m. before Cup qualifying. All will be televised on FS1, weather permitting.
FOXSports.com will continue to provide updates as this story develops.