The Cubs officially add Kyle Schwarber to their World Series roster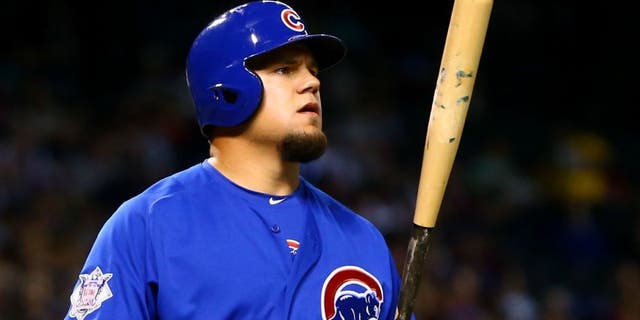 Kyle Schwarber's comeback is complete. The Cubs announced Tuesday morning that the slugger is on their World Series roster.
Schwarber's season was believed to be over after he tore his ACL in an outfield collision on April 7. However, the rumblings of a possible return began this past Saturday when he reported for a brief stint in the Arizona Fall League. And the Cubs obviously liked what they saw.
Chicago's offense slumped briefly during the NLCS, thanks in large part to Clayton Kershaw and Rich Hill, before erupting for 23 runs in the final three games of the series. And now they have yet another powerful bat at their disposal.
Although he played left field and catcher during his outstanding rookie season in 2015, Schwarber is expected to serve as the Cubs' DH in Games 1 and 2 (and potentially 6 and 7) at Progressive Field and as a pinch hitter.
The 23-year-old hit 16 homers with 43 RBI and an .842 OPS in 69 regular-season games in 2015, and he went 9-for-27 with five homers and eight RBI in nine postseason games last year.