The Celtics should already know who will start at center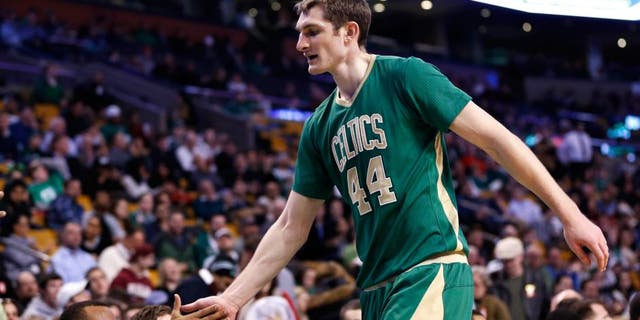 NEWYou can now listen to Fox News articles!
Tyler Zeller is one of the NBA's most underrated starting centers. Greg M. Cooper USA Today
Before they signed Amir Johnson to a two-year, $24 million contract (the second year is non-guaranteed), Tyler Zeller was the only obvious choice to start at center on the Boston Celtics. But after a strong preseason in which Zeller has yet to forfeit last year's duty, it appears there's no real battle for who will start at the five.
Here's Celtics.com's Taylor C. Snow with more on why Zeller should be Boston's starting center for a second straight season:
Zeller has started five of the six preseason games he's appeared in so far, averaging a solid 9.7 points and 4.0 rebounds per game. He's also shooting 53.3 percent from the floor, beating his man up the floor on at least one rim run every night.
Defense isn't Zeller's strong suit, but he understands his role and is as trustworthy as can be when someone passes him the ball anywhere near the basket. How long can he hold onto the job?