Texans release cancer survivor OL David Quessenberry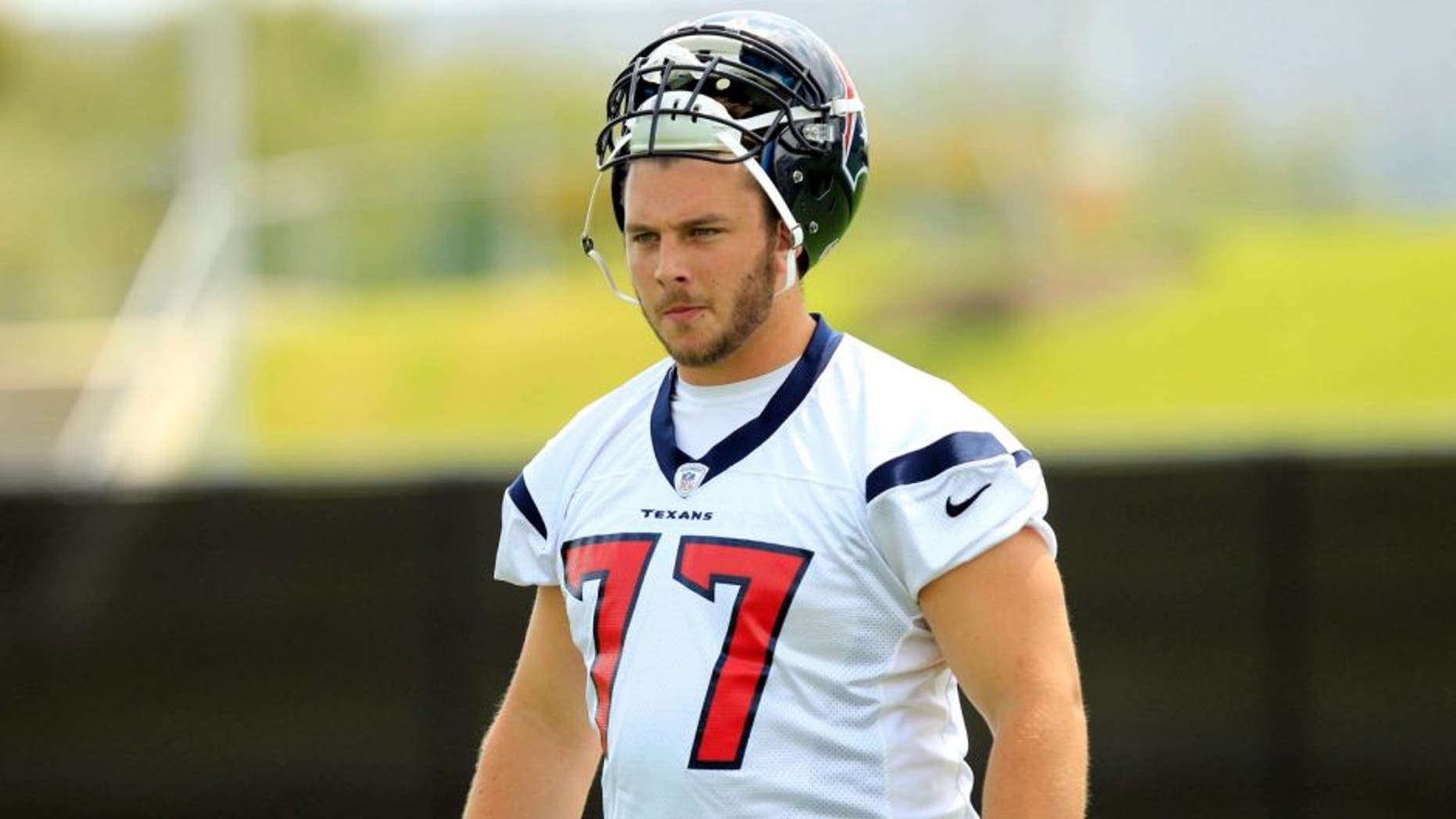 The Houston Texans on Tuesday released offensive lineman David Quessenberry, a cancer survivor who had been on their non-football illness list since 2014.
He was released with a non-football injury designation, which likely means he'll be placed on the non-football injury list and return to the team if he clears waivers, according to the Houston Chronicle.
Quessenberry, 25, was a sixth-round pick in 2013 but missed his rookie season with a broken foot and was diagnosed with non-Hodgkin's T-cell lymphoblastic lymphoma when he had trouble breathing at minicamp in June 2014. Doctors found 2 liters of fluid in his right lung and a left lung that was not fully expanding.
Quessenberry underwent chemotherapy soon after and, according to the Chronicle, the cancer was in remission by 2015. He still undergoes chemotherapy once a month as part of a 30-month maintenance plan but had told the Chronicle after this year's NFL Draft that he was looking forward to the 2016 season:
"I feel excellent. I can't wait. I feel strong. I feel fast. I feel explosive. It's the best I've felt in a long time. I can't wait to get out there. It will be a good year."