Tettleton, Blakenship help Ohio roll to a 45-14 victory over ULM at Independence Bowl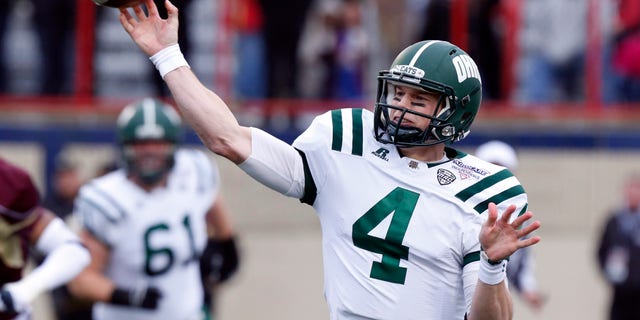 SHREVEPORT, La. – Tyler Tettleton threw for 331 yards and two touchdowns, Beau Blankenship ran for four scores, and Ohio cruised to a 45-14 victory over Louisiana-Monroe at the Independence Bowl on Friday.
Chase Cochran caught three passes for 162 yards and a touchdown as the Bobcats (9-4) won their second straight bowl game. Blankenship's four rushing touchdowns set an Independence Bowl record. He added 104 yards rushing.
Tettleton was especially sharp in the first half, completing 9 of 14 passes for 215 yards and two touchdowns as Ohio built a 24-7 lead.
Louisiana-Monroe (8-5) struggled in its first bowl game after 19 seasons in the Football Bowl Subdivision. Kolton Browning completed 21 of 39 passes for 219 yards and two touchdowns, but also threw three first-half interceptions.
Ohio broke several Independence Bowl records, including the 31-point margin of victory and 556 total yards.