Tennessee's Howard says he has received only positive comments since his OT fumble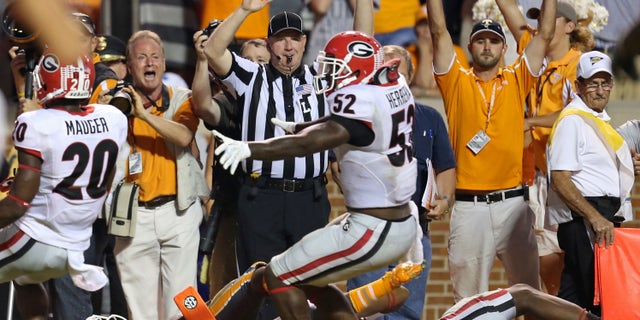 NEWYou can now listen to Fox News articles!
KNOXVILLE, Tenn. – Tennessee wide receiver Alton "Pig" Howard says he has received only positive feedback since fumbling in overtime Saturday while trying to stretch the ball across the goal line in the Volunteers' 34-31 loss to No. 7 Georgia.
Howard said Tuesday that "not one person came to me saying anything negative about it." Howard said he also received encouragement from Tennessee athletic director Dave Hart.
Tennessee faced second-and-goal from the 7 when Howard dove toward the front right corner of the end zone with his arms outstretched and holding the ball in both hands. Howard lost possession before the ball crossed the goal line and went out of bounds. Officials initially ruled Howard had scored, but the call was overturned and ruled a turnover and touchback after replays showed he had fumbled.