Tennessee RB Marlin Lane earns raves as he continues to practice with cast on left hand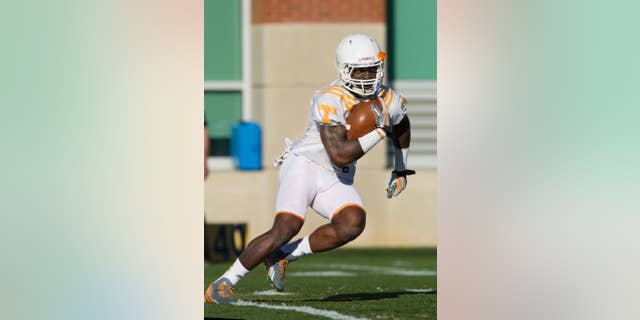 KNOXVILLE, Tenn. – The cast on Marlin Lane's left hand symbolizes how much the Tennessee running back has grown up over the last year.
This time a year ago, Lane was missing the latter part of spring practice for disciplinary reasons. Now he's earning raves from the same coaching staff that had punished him a year earlier.
Lane has won respect for continuing to practice despite injuring his hand last month. Tennessee coach Butch Jones says Lane "has been a warrior for us."
Lane has rushed for 1,192 yards and six touchdowns over the last two seasons and averaged at least 5.3 yards per carry each of those years. The Volunteers want Lane to help replace Rajion Neal, who rushed for a team-high 1,124 yards and 12 touchdowns last season.