Ten-time All-Star David Ortiz closing career with exclamation mark season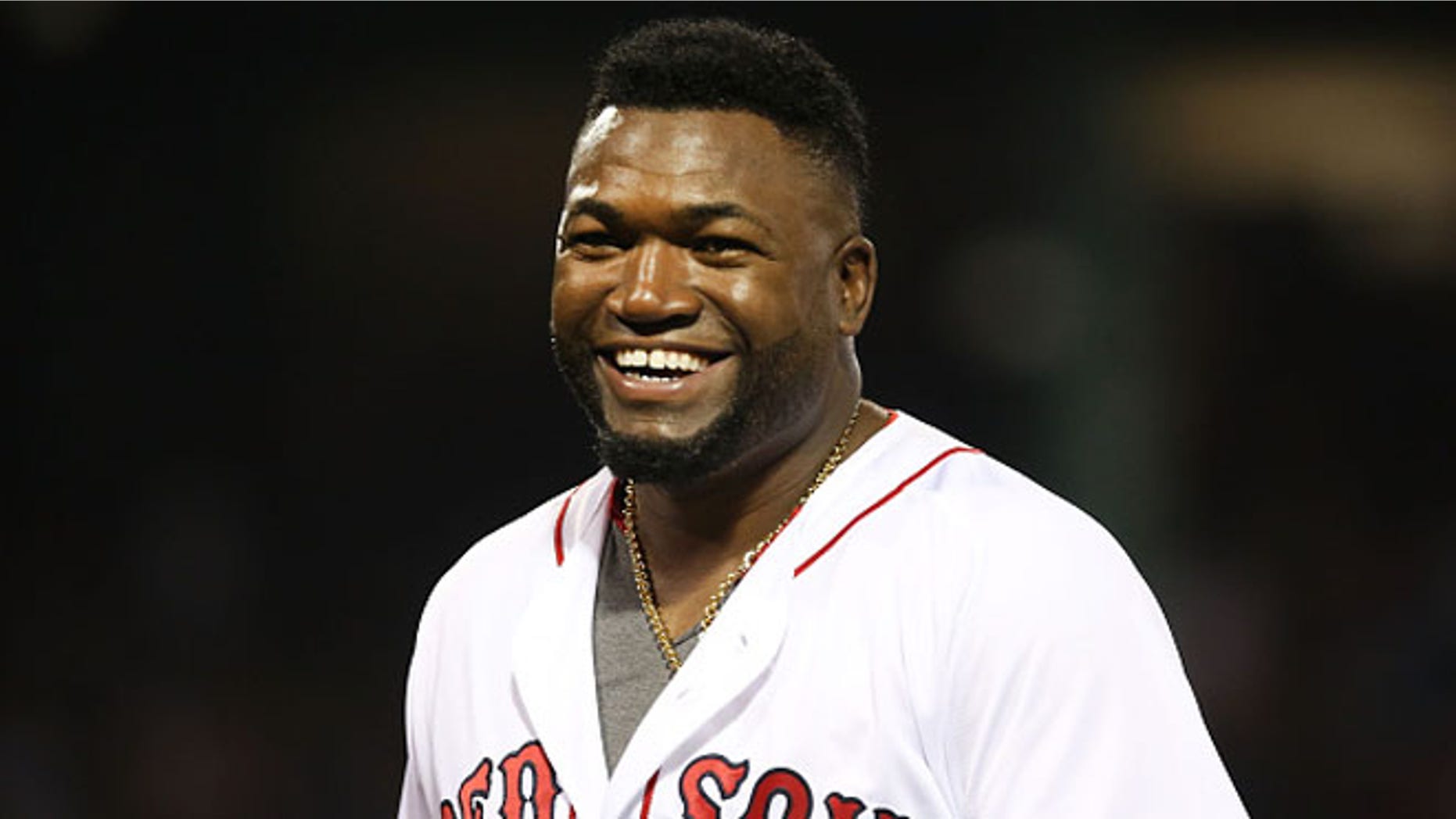 David "Big Papi" Ortiz has said that he's calling it quits after the 2016 Major League Baseball season, and he's making the most of his last season – if he doesn't change his mind about retiring, that is.
It's a career that spans two decades and, for much of that time, Ortiz has been one of the most feared hitters in all of baseball. This year is no different. The 40-year-old is hitting .332, with 22 home runs and an astonishing 72 RBI for the Boston Red Sox, and he's leading the American League with 34 doubles, a .682 slugging percentage and a 1.107 on-base-plus-slugging (OPS) – the last two of which would be career highs if he closed the season at that level.
With 525 career home runs, Ortiz is very likely to be the first player since Frank Thomas to be inducted into the Hall of Fame after spending the majority of his career as a designated hitter.
On Tuesday night, Ortiz will appear in Major League Baseball's All-Star Game for the tenth time in his career. To mark the occasion, he got a tattoo on his left hand of a red star with the number "10" in it.
The Dominican native has been instrumental to the Red Sox's success this season. At 49-38, Boston is just 2 games behind the Baltimore Orioles in the AL East.
If the season were to end today, the Bosox would be in the playoffs as a wild card team. "He is the player most responsible for their success," Peter Abraham, who covers the Red Sox for the Boston Globe, told Fox News Latino. "It's a great story to cover."
So the question is, Is retirement driving Ortiz to put up such a big year or is he trying go out with a championship?
"Both," Abraham believes. "Ortiz wants to end his career on a good note and wants very much to make the playoffs again."
Most aging players learn to tone down their workload. Frank Thomas only played in 71 games in his curtain call season of 2008; Jim Thome only appeared on 58 lineup cards before walking away from the game in 2012; and Harold Baines only made 32 appearances before retiring at the conclusion of the 2001 season.
Ortiz, on the other hand, has already played in 81 of Boston's 87 games this season.
He's on pace for 41 home runs, 130 RBIs, and if the Red Sox should win the World Series for the first time since 2013 – any chance that he changes his mind about retirement?
"No," Abraham told FNL, because of "his age, wanting to spend time with his children and the fact that his feet are always sore and it's difficult for him to run."
Ortiz was definitely motivated for his last go-round. While some players don't partake in major offseason training programs heading into their final seasons, Ortiz did the exact opposite. He came into 2016 in probably the best shape he's been in since early in his career.
"He reported to spring training in good condition, that helped," Abraham said. "But David also works very hard at studying pitchers and swinging at the pitches he wants to swing at. He actually took fewer swings in the winter and worked more on conditioning. All that has led to a great season."
As usual, Ortiz has been a joy in the locker room. He's continuing a legacy of great Red Sox players mentoring the younger ones who will one day have to step into Ortiz's leadership role.
But for now, everyone is enjoying the ride, including Ortiz, who joked around at the All-Star Game with his fellow 40-year-old, the New York Mets starter, Bartolo Colón.
"It's a blessing to have the season the one I'm having," Ortiz told USA Today, "and having the opportunity to walk away on my own terms."
"As you would expect, [his teammates] are very pleased," Abraham said. "David is like a big brother to many of the players and they look up to him."
And not just in Boston, but around the league.
Cubs All-Star center fielder Dexter Fowler told the paper, "You don't want to ever see a guy like that leave the game."
Washington Nationals outfielder Bryce Harper said, "When you say his name, you think of the postseason and all of those World Series rings. He's everything we all want to be."
Indeed, once he hangs up his cleats for good, Ortiz will leave behind a very special legacy, unlike that of most Red Sox players.
"Three World Series titles. No greater legacy than that," Abraham tells Fox.