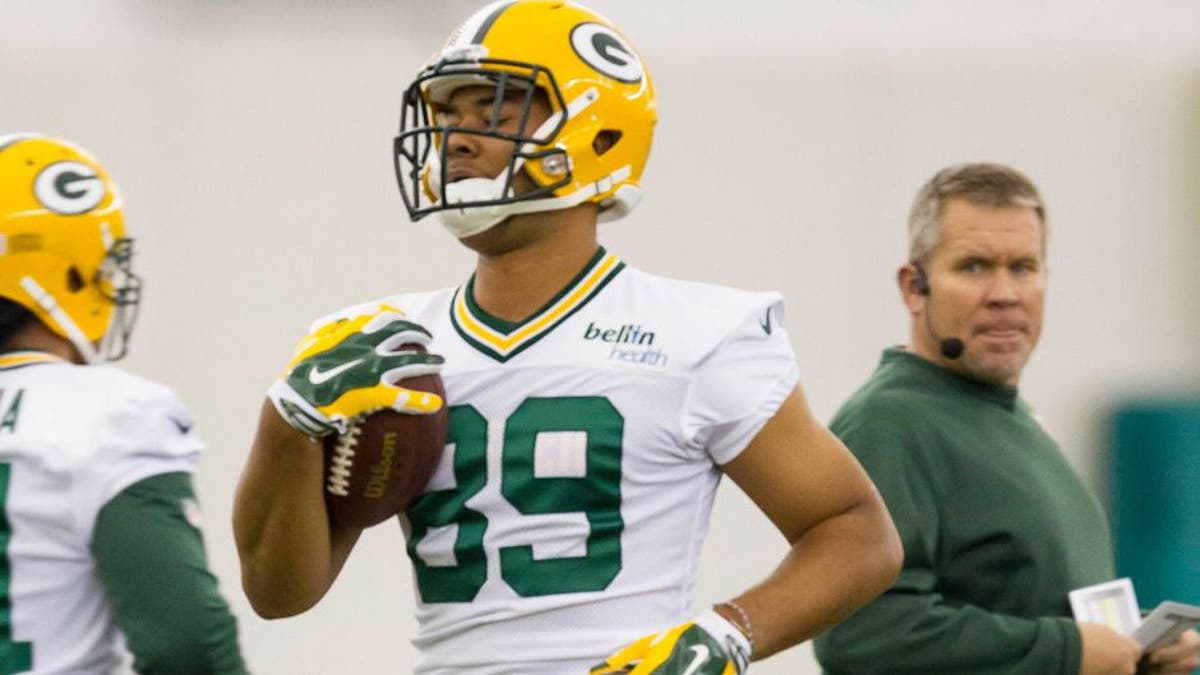 The Green Bay Packers appear to have no weaknesses on the offensive side of the ball. Quarterback Aaron Rodgers is the league's reigning MVP, and Eddie Lacy might be the best young running backs. The offensive line is solid, and the wide receiver corps is deep.
The only position that could use an upgrade is tight end.
Second-year pro Richard Rodgers may be able to provide that for the Packers in 2015. He is having an impressive training camp and is starting to earn some praise for his improvement.
"Richard Rodgers has definitely taken a step from last year," Packers head coach Mike McCarthy said, via ESPN's Rob Demovsky. "He's taken a step offensively in the passing game and completely understands it," McCarthy added after also raving about Rodgers' play on special teams in practice so far. "You think about where he was this time last year. He's comfortable and he's catching the ball very well. He's off to a good start."
Rodgers, 23, was a third-round pick in last year's draft. As a rookie, he only caught 20 passes for 225 yards and two touchdowns. Despite limited first-year production, backup quarterback Scott Tolzien described Rodgers as an "unbelievable athlete" at 6-foot-4, 257 pounds, per ESPN. He also said Rodgers has some of the best hands on the team.
"You've got to take advantage of your opportunities," Rodgers said. "I thought I did toward the end of the season when I was put in a position to succeed and win my one-on-one matchups. Aaron [Rodgers] had trust to throw me the ball and I just tried to take advantage of my opportunities and matchups."
Right now, Rodgers has a tremendous opportunity with last year's starting tight end, Andrew Quarless, facing a possible suspension to start the season. If Rodgers keeps impressing, the Packers may move forward with him and never look back.
(h/t ESPN)