Taysom Hill talks about his LDS mission, trials and future in football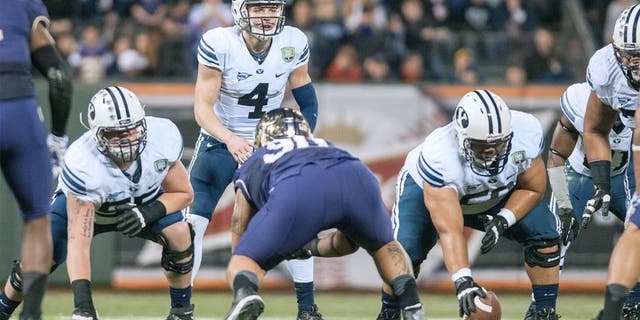 NEWYou can now listen to Fox News articles!
Perhaps no player in college football has had a more interesting journey than BYU QB Taysom Hill.
When healthy, he's one of the most talented players in the sport. But he hasn't stayed healthy often. Luckily for Hill, he has several interests outside of football, and he is multi-talented. But he still thinks there could be a future for him in the sport he loves.
Hill sat down with the Deseret Morning News for an interview, where he discussed several topics. It's worth a look.
(h/t Deseret Morning News)