Tampa Bay Buccaneers will be the focus of HBO's 'Hard Knocks'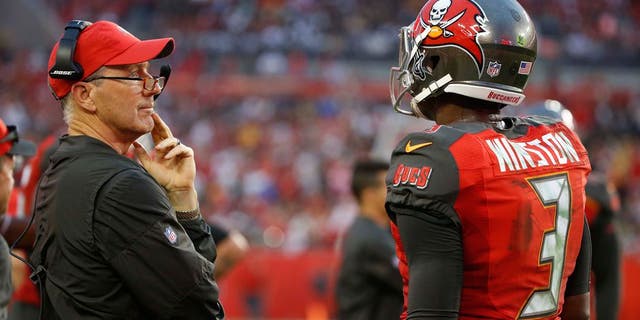 NEWYou can now listen to Fox News articles!
HBOs hit series Hard Knocks is back for a 12th season in 2017, and it has tapped the Tampa Bay Buccaneers to be the focal point of the show.
The team announced the big news on Wednesday at a press conference with general manager Jason Licht explaining how it will give fans an inside look at the team for the first time ever.
"A tremendous amount of hard work goes on behind the scenes to prepare for an NFL season and Hard Knocks does a great job every year of giving the fans the type of unprecedented access that only NFL Films can provide," Licht said. "Our fans will get to know our players, coaches and support staff like never before."
Here's the first teaser of the show:
This season of the show will feature five episodes, the first of which will air on August 8, before concluding on September 5.
Head coach Dirk Koetter said he likes watching the show but wishes he wasnt on it. Thats because the show is entertaining and fun to watch, but for the team featured on it, it can become a distraction.
There are constantly cameras around, be it in the hallways of the facility or out on the practice field. That can become cumbersome, particularly for a young team like the Buccaneers.
Photo by Focus on Sport/Getty Im | Getty Images