Sweden appeals for joint gold medal in Olympic women's triathlon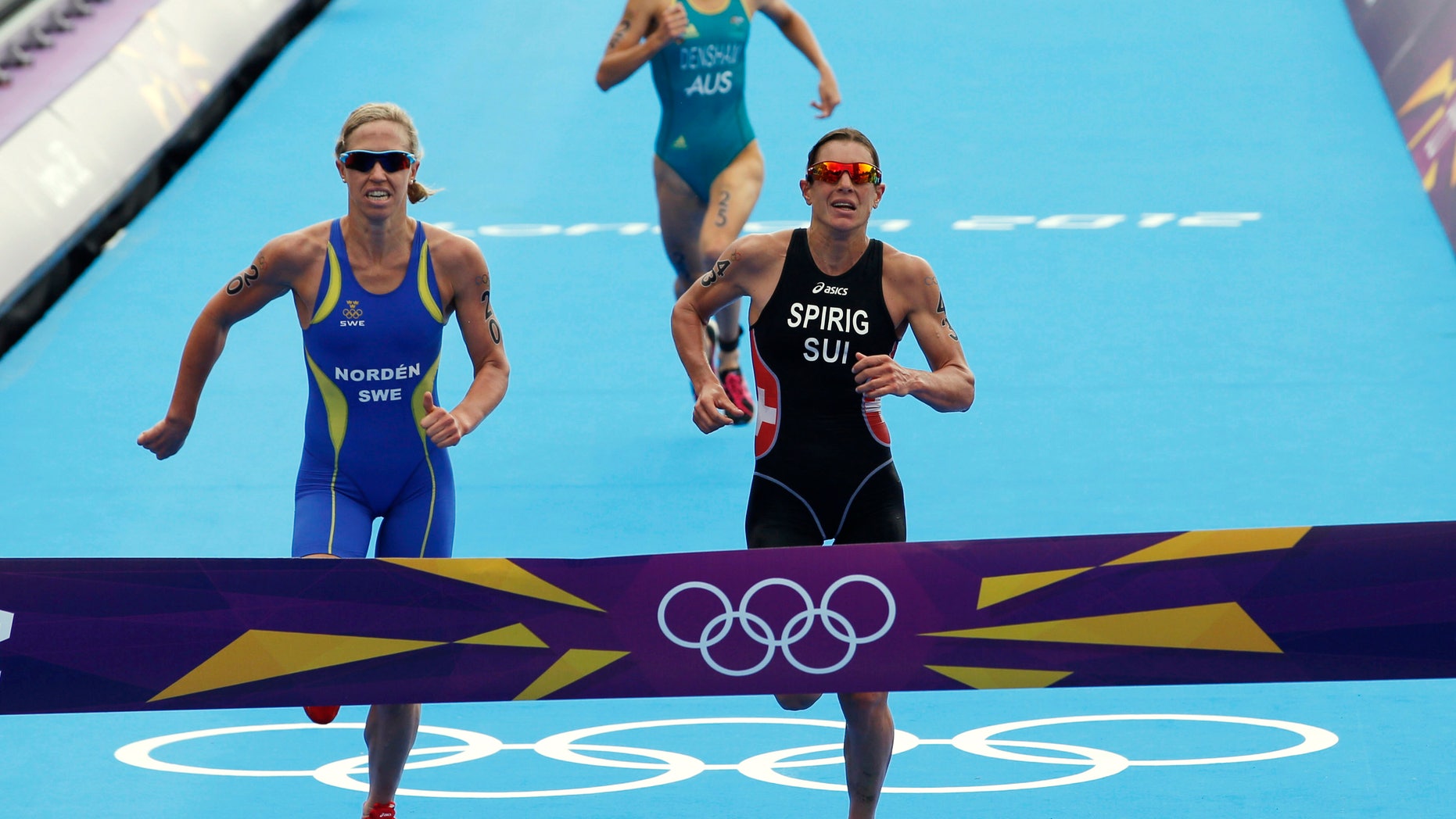 Sweden's Olympic team has appealed for women's triathlon runner-up Lisa Norden to get a joint gold medal after she lost in a photo-finish.
The Court of Arbitration for Sport says Swedish officials have challenged the International Triathlon Union's decision to rank Nicola Spirig of Switzerland as the outright winner. Both athletes were given the same time.
A Swedish appeal to triathlon's governing body was rejected Wednesday.
CAS says the latest Swedish appeal argues that the "ITU did not comply with its own rules because it may not have taken into account the position of the athletes' torsos when establishing the medal positions."
CAS says a hearing will be held later Friday. It aims to give a verdict by midday (1100 GMT) on Saturday.