Suns' single-game tickets go on sale on Friday, Aug. 19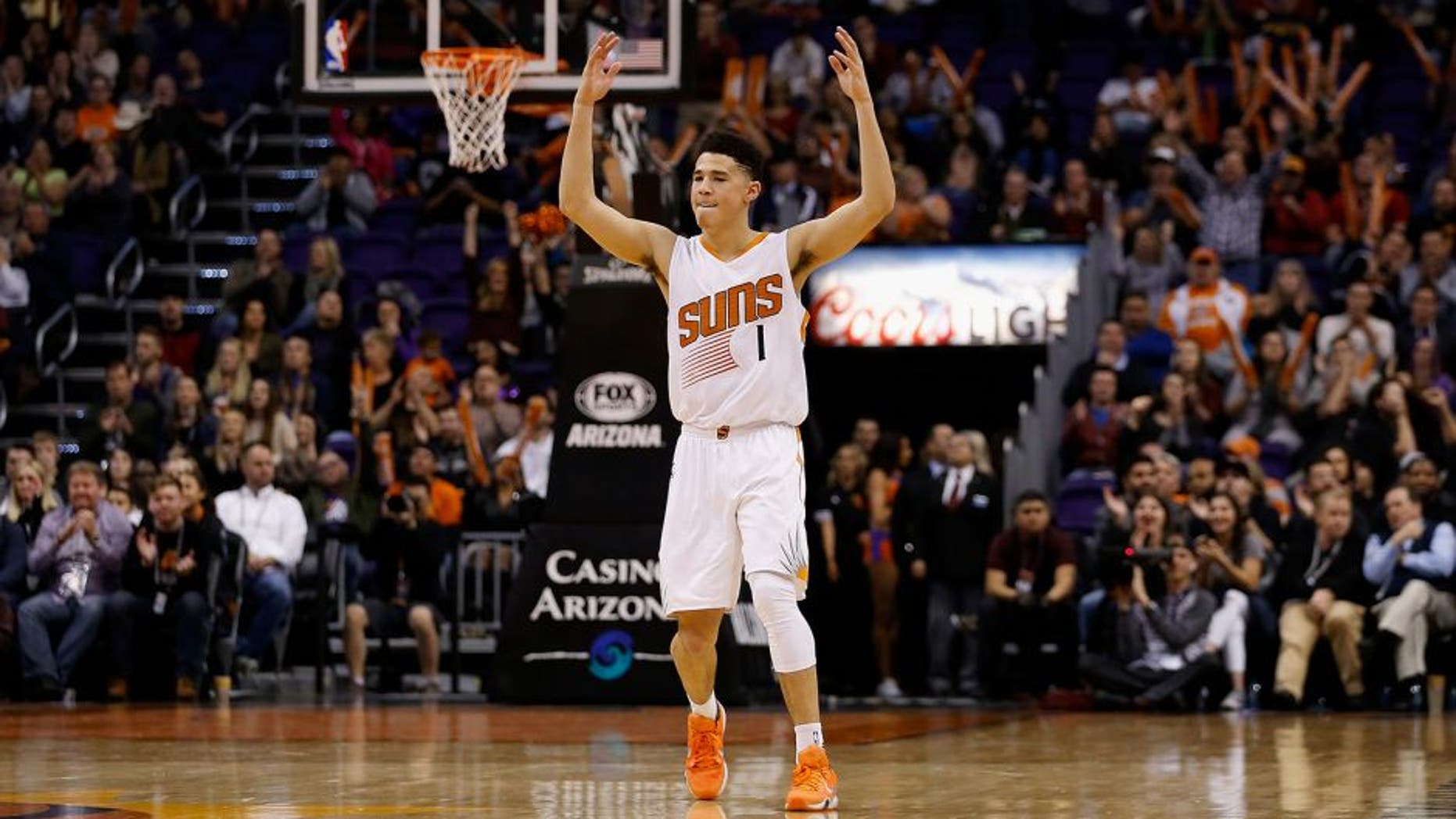 PHOENIX -- Single-game tickets for 2016-17 Phoenix Suns home games will go on sale to the general public on Friday, Aug. 19 at noon. Fans can purchase single-game tickets online at Suns.com or by phone at 602-379-SUNS. Tickets start at $10.
Fans can obtain pre-sale access on Thursday at noon by subscribing to the Suns newsletter "In the Post" at Suns.com/itp. Pre-sale access will also be available on Friday beginning at 8 a.m., through the Suns' app, downloadable at Suns.com/app, and on the Suns' social media channels -- Facebook (Facebook.com/Suns), Twitter (@Suns), and Instagram (@Suns) -- where the team will provide a special promo code.
The Suns will also be offering a special merchandise sale at Talking Stick Resort Arena on Friday in conjunction with the start of ticket sales -- with ticket purchasers receiving 50 percnet off Adidas on-court merchandise, plus two free tickets to an upcoming Phoenix Mercury game.
The Suns will open the 2016-17 regular season on Wednesday, Oct. 26, vs. the Sacramento Kings. The will also host the Golden State Warriors during the opening week of the season, on Sunday, Oct. 30.