Stefon Diggs quietly had one of the best two-game stretches ever by a WR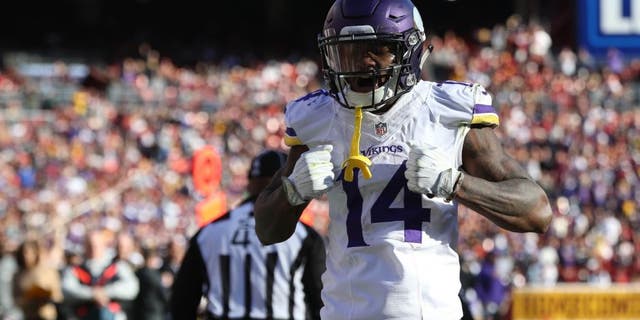 The Minnesota Vikings have lost four straight and fallen out of first place in the NFC North. Their quick downturn has been shocking, but one thing has become evident the past two weeks: Stefon Diggs is their best player.
In the past two games, Diggs has caught a total of 26 passes for 244 yards, though he didn't score a touchdown. Incredibly, he's the first player in NFL history to have back-to-back games with at least 13 catches in each.
Unfortunately, his ridiculous production hasn't translated to wins for the Vikings. Even for Diggs, that hurts.
"I just want to win," Diggs said, via Twin Cities. "I didn't win every individual battle. I got to get back in the lab and continue to drive."
Only five receivers since 2012 have had two straight games with at least 11 catches, not including Diggs' performance the past two weeks. He has a chance to continue his historic streak next week against the Cardinals.
No player in league history has had three consecutive games with at least 11 catches, and only five have had three games in a row with 10-plus receptions in each.