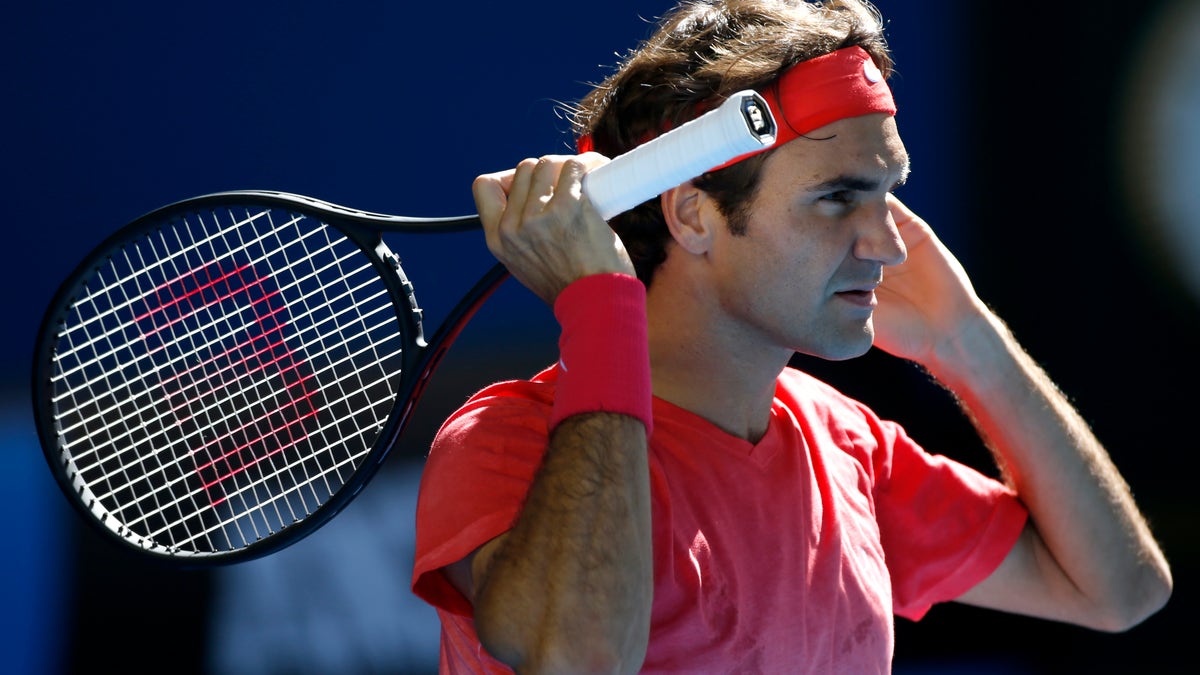 MELBOURNE, Australia – Melbourne Park has changed so much in the 18 years since Stefan Edberg played his last match at the Australian Open that he found it a little disorienting to return this year as the newest member of Roger Federer's coaching team.
"I'm lost," he said Monday, laughing. "I don't recognize the place."
Even though there are major differences from when Edberg was a player — he won his two Australian Open titles when the tournament was still played on grass courts at Kooyong in 1985 and 1987 and lost finals at Melbourne Park in '92 and '93 — he looked comfortable in his new role as a coach as he watched the 17-time major winner hit serves on a practice court on Monday.
Edberg, a six-time major winner himself, watched Federer intently in their first formal training session together, offering the Swiss star occasional words of wisdom.
The former-player-turned-coach has become the latest trend in men's tennis — not only are Boris Becker and Ivan Lendl back on the scene as coaches to Novak Djokovic and Andy Murray, respectively, but so are Goran Ivanisevic (coaching Marin Cilic), Michael Chang (Kei Nishikori) and Magnus Norman (Stanislas Wawrinka).
Edberg has been out of tennis for so long he wasn't sure if he wanted to upset his comfortable life to return to the grind of the tour.
But when Federer called asking for help, it didn't take him long to commit.
"It was a surprise. It's even a surprise for me to be here," Edberg said. "They just gave me a call to see what I was doing.
Coaching "was nothing, really, that I thought about but I think Roger is such a special person, both on and off court, some person that I really respect, and I think because it was him, at least I gave it a thought."
Federer will continue to be coached by Severin Luthi, who has been a part of his team for seven years, with Edberg joining them for at least 10 weeks.
For Federer, who is coming off a dismal 2013 and has dropped to No. 6 in the rankings, recruiting his childhood hero could provide the spark he needs to get back to the top of the game.
Edberg, who will turn 48 next week, said his motivation was the opportunity to help one of the greats of the sport win another Grand Slam.
"Tennis-wise, he's such a great player but there's always minor things you can work on," the Swedish great said. "That's why I'm doing it because I really think I can make a little difference and if I can make a little difference maybe that will take him back where he was."
It's been fun, too, seeing former foes like Becker and Lendl again. He insists, though, that they've all matured since their playing days and won't let their old rivalries resurface from the stands.
"If we're going to compete, we're going to compete on the court and I believe I have a chance there," he said.