Steelers' Roethlisberger named AFC offensive player of week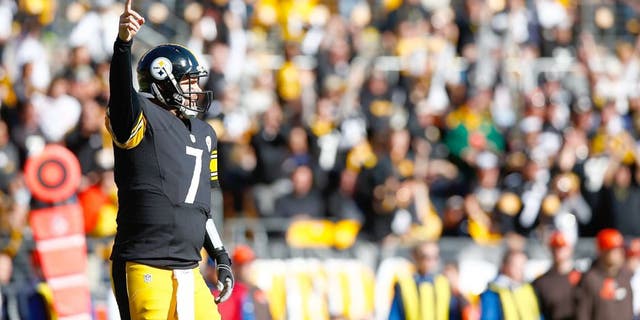 Steelers quarterback Ben Roethlisberger came off the bench in a big way on Sunday against Cleveland. Jared Wickerham Jared Wickerham/Getty Images
Steelers quarterback Ben Roethlisberger isn't used to coming off the bench, but he did so in fine fashion this past Sunday in Cleveland.
Roethlisberger was named the AFC offensive player of the week for his 379-yard, three-touchdown performance in relief of Landry Jones, who sprained his ankle early in the first quarter. Roethlisberger was initially held out of the starting lineup to give his injured foot more time to heal with the bye week ahead. He'll be back as the starter in Week 12 in Seattle.
Roethlisberger set an NFL record for most passing yards in a single game by a quarterback who did not start. The Steelers quarterback has now earned the weekly award 13 times in his career and twice this season. He also earned the honors in Week 2 after tossing for 369 yards and three touchdowns in a win over San Francisco.
h/t: Steelers Depot