Steelers' Landry Jones: 'Tried to do too much' last start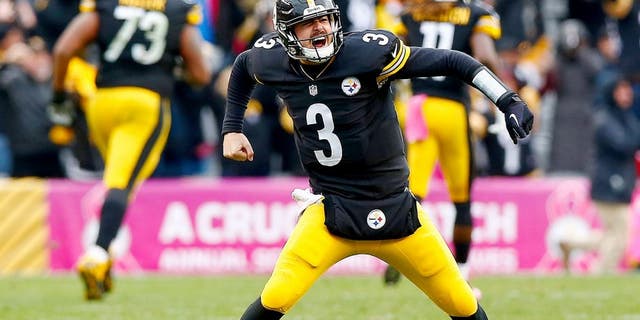 Landry Jones has performed much better in a relief role than as a starter this season. Jared Wickerham Jared Wickerham/Getty Images
Steelers backup quarterback Landry Jones has been at his best this season coming off the bench. His mentality may be the reason why.
Jones conceded that having a week to prepare for his first NFL start, a 23-13 loss to Kansas City in Week 6, led him to overthink and become tentative in his decision making.
"I was trying to do too much," Jones said via PennLive.com. "You just got to go out there and play."
Now that Jones is expected to make his second start Sunday against Cleveland after Ben Roethlisberger's foot injury, he plans to keep some of the backup mentality that helped him lead the Steelers to two second-half rallies. He wants to play loose and fast, getting the ball out quickly to Antonio Brown and company to let them do their thing.
"As long as I make good decisions and get the ball into the hands of our playmakers, we'll be all right."