Steelers going with former burger flipper as punter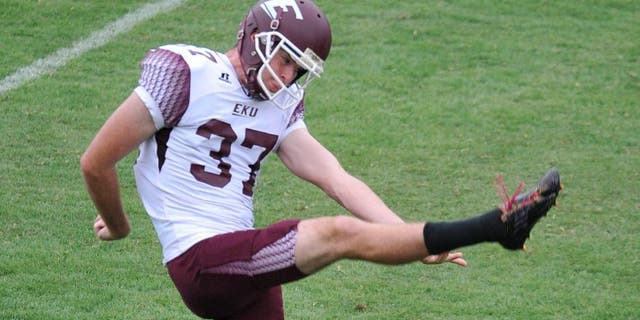 The Pittsburgh Steelers traded punter Brad Wing to the New York Giants on Friday in exchange for a conditional seventh-round pick in 2016.
Jordan Berry, who was flipping burgers a year ago on the overnight shift at McDonald's in his native Australia, will take over as the Steelers punter after averaging 49.8 yards per punt during the preseason. Wing averaged one yard less at 48.8 per punt after registering a 43.7 yard average last season.
Berry, who played four years at Eastern Kentucky, quit his graveyard shift after a few weeks and held an office job while refining his kicking style to suit the NFL game more. That move has apparently paid off in spades.
The Giants cleared the way for Wing by releasing veteran punter Steve Weatherford, who spend the previous four seasons with the club.