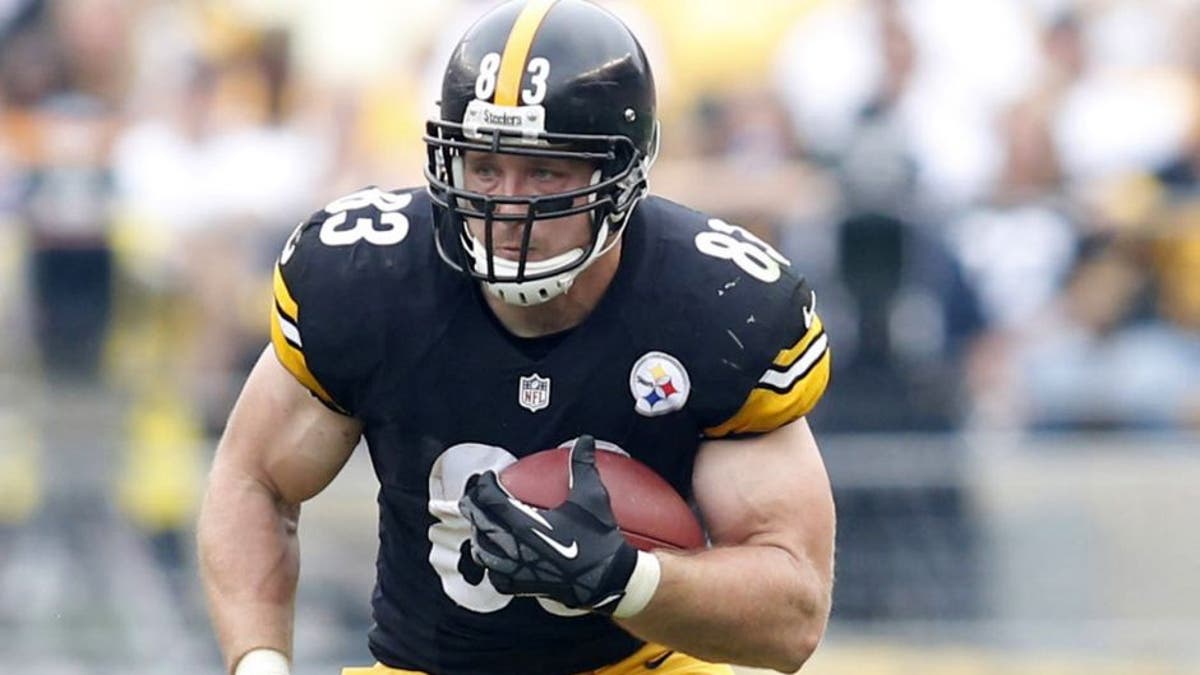 The chants of "HEEEEEAAAAAATH" will fade from Heinz Field in 2016.
Pittsburgh Steelers tight end Heath Miller has decided to retire after 11 seasons in the NFL, the team announced on Friday. And he goes out with quite a resume.
Since being selected in the first round of the 2005 NFL Draft, Miller helped the Black and Gold win two Super Bowls and started 167 of 168 regular-season games. His 592 career receptions are are the sixth-most in NFL history by a tight end and tops in Steelers history at the position. In team history, he ranks second in receptions, fourth in receiving yards and receiving touchdowns.
Miller also had two Pro Bowl nods over his career.
And lest you think he wasn't popular among Steelers Nation, here's a small smattering of the fan reaction on Twitter on Friday:
You will be missed, Heath. Good luck going forward!