Stanford's David Shaw fires back at Washington coach's accusations of faking injuries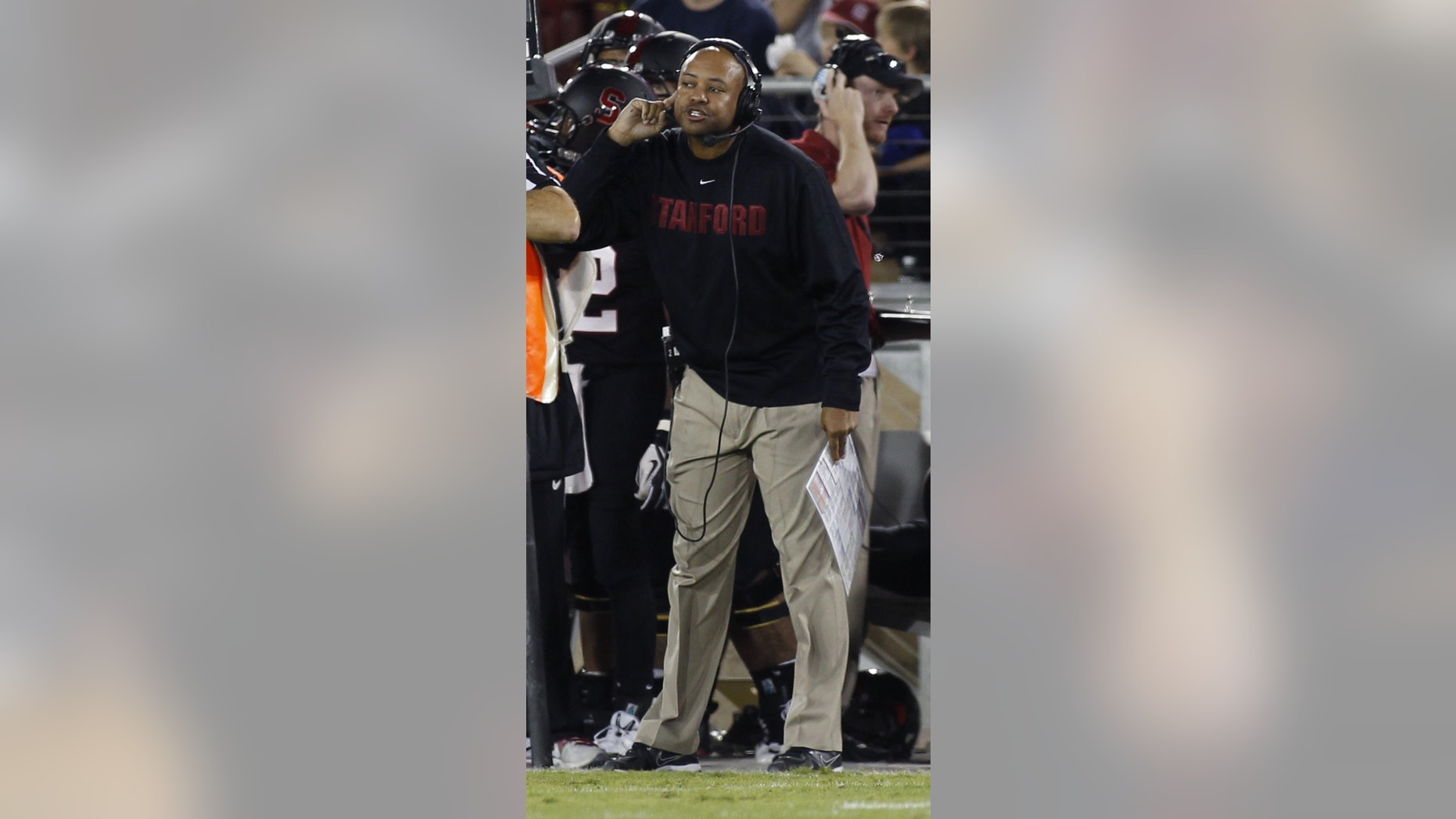 STANFORD, Calif. – Stanford coach David Shaw is firing back at Steve Sarkisian after the Washington coach accused the Cardinal of faking injuries.
Shaw opened his portion of the Pac-12 coaches' teleconference Tuesday with a carefully crafted statement, saying Stanford has never faked injuries and never will. He called Sarkisian's accusations "unprofessional" and pointed out that the only coach he knows of who has told players to fake injuries works on Washington's staff.
Huskies assistant Tosh Lupoi admitted to instructing players to fake injuries against Oregon while he was an assistant at Cal.
After No. 5 Stanford beat then-No. 15 Washington 31-28 on Saturday night, Sarksian said in a postgame radio interview that Cardinal players were faking injuries to try to slow down the Huskies' up-tempo offense on the final drive. He also stood by those comments when asked Monday.