South Central losing a football icon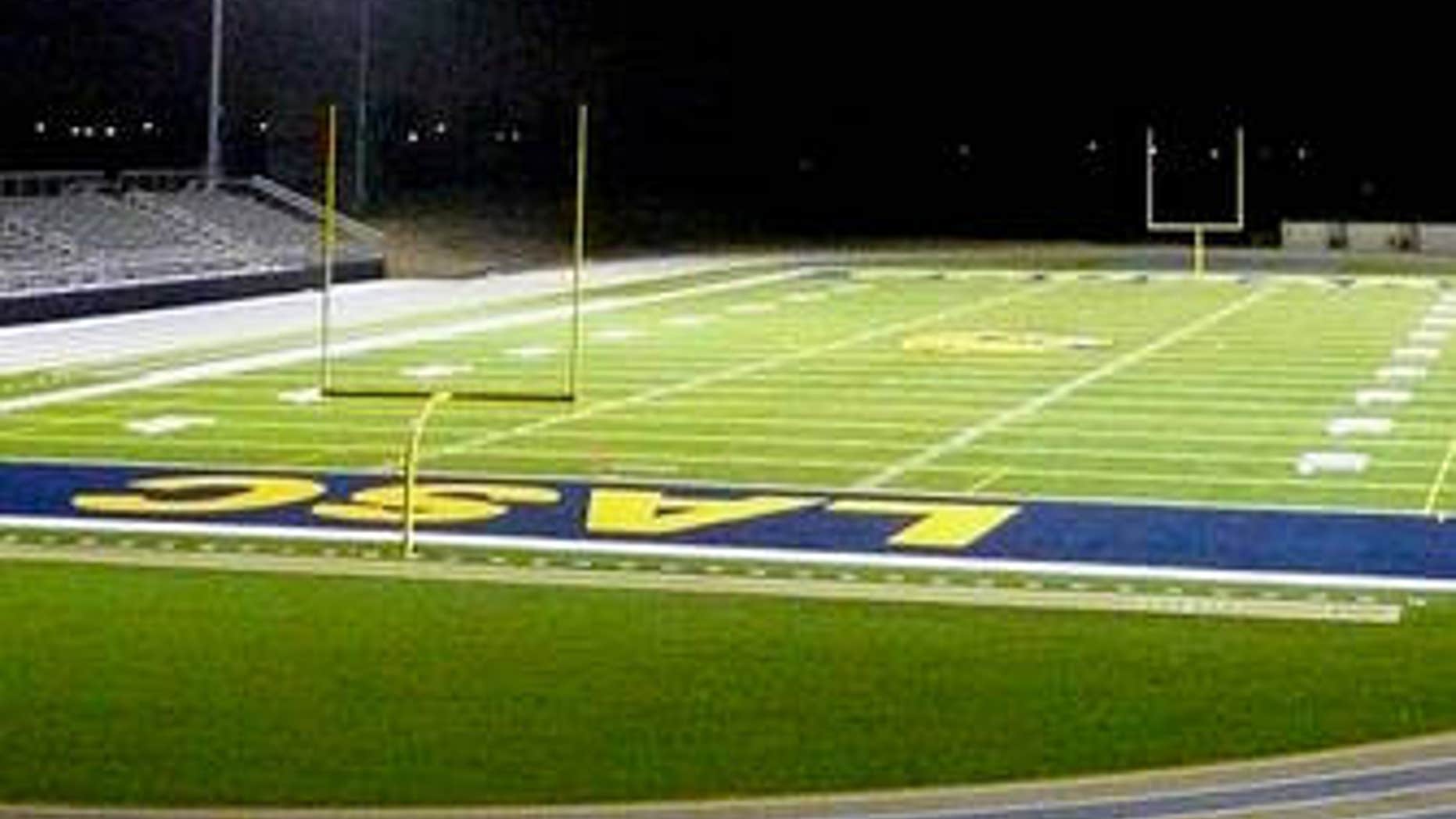 President Obama has never heard of Southwest College's iconic football coach, Henry Washington, South Central Los Angeles' Joe Paterno. In his quest to market Nike shoes, Phil Knight doesn't venture into UnHappy Valley.
So there won't be any presidential words of comfort for Washington concerning the death of his football program, or a glowing, defiant eulogy from one of the world's most powerful CEOs. The so-called liberal media are unlikely to waste much ink, bandwidth or broadcast air celebrating Henry Washington's three-plus decades of commitment to a segment of America many wish indifference would make disappear.
"Either they don't know, don't show, or don't care about what's going on in the 'hood."
That's what Doughboy said two decades ago in the most poignant scene of "Boyz n the Hood." It's difficult to argue.
Henry Washington and his Southwest College Cougars are victims of a cruel economic drive-by. California, a state with a prison-guard union far more powerful than its teachers union and a ballooning prison population, is broke.
Our Bill of Rights unwittingly dictate that prisons eat before institutions of education. A civilized society can't -- nor should it be allowed to -- deny an inmate three hots and a cot, medical treatment and the other necessities of survival. The same -- and even more -- should be true for our poorest citizens. It's not. We're broke. The tools necessary for the poor to pull themselves up are being eliminated.
School president Jack E. Daniels sentenced the football Cougars to death in July. He concluded he could trim the $110,000 a year dedicated to football from Southwest's 2012 budget and move toward Title IX compliance by killing Washington's program.
Wednesday, national signing day, the Cougars begin walking the green mile to non-existence. There's no reason for coach Washington to begin the process of tracking the football players in his area who are not academically qualified to attend a four-year school. He can no longer bait South Central's teenage boys with a second chance, an opportunity to learn, train and play football at the community college that produced a Super Bowl MVP (Dallas corner Larry Brown), a first-round pick (defensive end Chris Mims) and countless Division I prospects.
There won't be football at Los Angeles Southwest College in the fall. The program Washington took over in 1982 and that routinely serviced 70 to 80 youngsters a year is dead.
"From here, it's easy to become nothing," Big Duck The General tells me. "This area is poverty stricken. It's turf claimed. Southwest and that football program are about all there is."
Big Duck The General is, for lack of a better description, a senior member of the 11 Deuce Hoover Crips, one of about nine gangs within easy walking distance of the Southwest College campus. Big Duck The General, 45, didn't play football at Southwest. He spent his youth in and out of California's penal institutions. He's simply aware of the importance of the work Washington does. Big Duck is Phil Knight.
"If coach Washington loses Southwest football," says James Washington, the former Cowboys safety, "you talking about the lives he saved, the boys he kept out of jail, kept out of prison, stopped from becoming cold-blooded murderers. I'm not talking about the guys he put in the NFL, I'm talking about the lives he touched. This is a tragedy."
James Washington is Jay Paterno. Henry and James Washington are not related by blood. They're father and son by circumstance. Henry got his hooks into James when James was a directionless teenager in Watts, a Jordan High student headed for trouble.
"I was going to be the biggest pimp or drug dealer in Watts," James Washington says. "I was a survivor doing the things necessary to survive in Watts."
Henry persuaded James to commit to football. Henry mentored James, gave him jobs, meals and a new outlook. James left Jordan High for UCLA. In 1988, he was drafted by the Los Angeles Rams. He won two Super Bowl rings as a member of the Cowboys. He never forgot Henry Washington, the man who changed his life. As an athletic administrator for UCLA and the head of his own charity organization, Shelter 37, James funneled old UCLA jerseys and equipment to Henry, who used them at Southwest and distributed the leftovers to the surrounding high schools.
The death of the Southwest College Cougars impacts the entire community.
This is, indeed, a tragedy of indifference and lack of perspective.
Henry Washington and Southwest College crystalize what bothers me about the Joe Paterno and Penn State controversy. JoePa was celebrated by many at last Thursday's memorial as a national treasure because Penn State allowed him to coach some of America's best, brightest and most prepared. He raised money for one of America's richest schools. He was the foundation of Penn State's arrogant and elitist "We Are" mantra. He bragged about not leaving college football to the Barry Switzers of the world.
Well, who is really heroic, Joe Paterno or Henry Washington? Maybe they both are. But Henry Washington is just a tad bit more heroic in my eyes.
Coach Washington grew up in Watts, starred at L.A. Jordan High School, earned a scholarship to the University of Redlands, returned to coach at Jordan High and then spent the majority of his adult life coaching at a community college in the heart of gang-infested South Central Los Angeles.
"My first year at Southwest, I thought I'd made a terrible mistake," Washington remembers. "The place was a madhouse. The athletes were raising hell all over campus. But once they figured out I was for real and they knew I was serious, things slowly started to change."
He developed a program that consistently produced athletes and students capable of transferring to four-year institutions. This is no small feat. The overwhelming majority of his players are not Division I prospects. They're Division II and III and NAIA players. They're kids who are playing catch-up academically and athletically. Southwest deals with kids who are raised by grandparents or foster parents or group homes or, in some cases, raised by no one. There are no dorms. The kids live in the neighborhoods that surround Southwest College. When I visited coach Washington in his office last Thursday, a former player stopped by to say hello and drop off a box of Honey Bun donuts.
"It's for the kids to have something to eat," Washington tells me.
Coach Washington works on the front lines. No one is going to brag about the number of doctors, lawyers and Rhodes scholars that Washington produced at Southwest College. He specializes in nudging kids in a positive direction and instilling in them the character to take responsibility for their lives. He oftentimes creates a foundation where there was none.
"Coach Washington was a supportive father figure," said Jeff Waters, who left Southwest in 1997 for a scholarship at Iowa State. "Coach has made a big impact on my life, and I owe a lot to the program. Coach has never been one to take credit nor be in the spotlight for what he has done for many young men. Everything is from the heart."