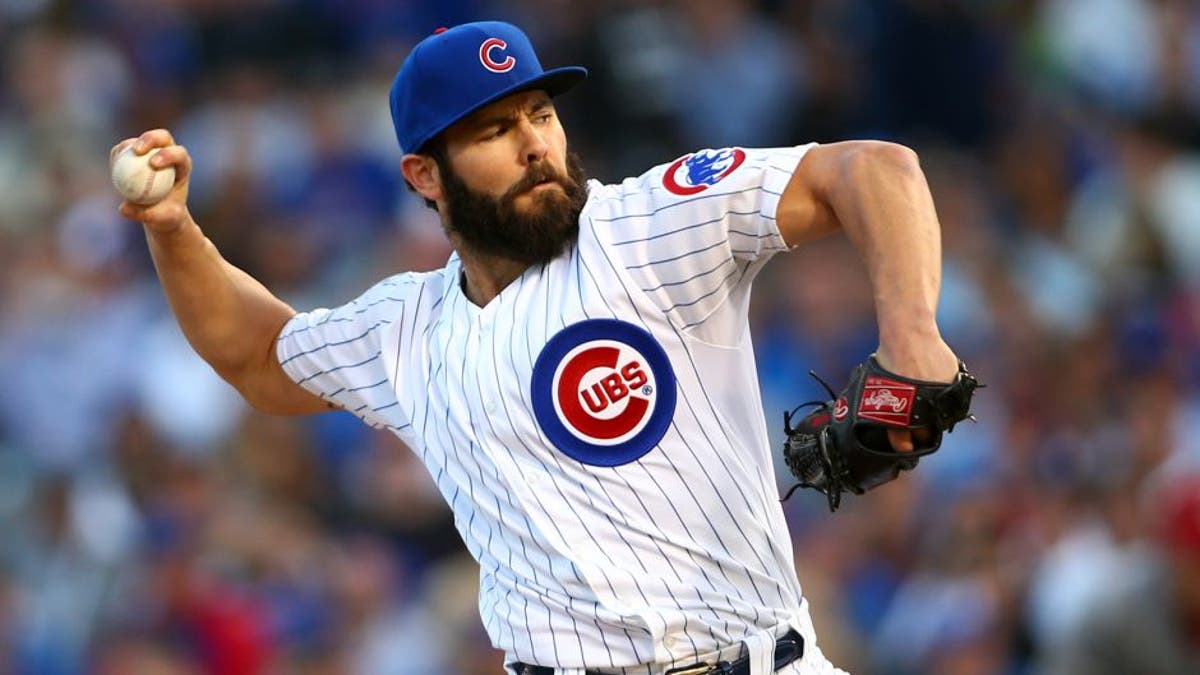 CHICAGO -- Jake Arrieta and the Chicago Cubs found a number that worked in the canyon between their arbitration proposals.
Arrieta has agreed to a $10.7 million, one-year contract for the highest one-year deal for a pitcher eligible for arbitration for the second time.
A person familiar with the negotiations disclosed the agreement on Friday night. The person spoke to The Associated Press on condition of anonymity because the contract had not been announced by the team.
Arrieta, who turns 30 in March, had a breakout season last year, helping the Cubs to an NL wild card. The NL Cy Young Award winner finished with a 22-6 record and a 1.77 ERA, easily cruising past most of his previous career highs.
The right-hander was rewarded with a $7.07 million raise. His deal tops David Price's salary of $10,112,500 with Tampa Bay in 2013.
The settlement was $450,000 above the midpoint of the arbitration numbers exchanged by the sides on Jan. 15. Arrieta asked for $13 million and the team had offered $7.5 million.
Arrieta and the Cubs had the largest gap among players who swapped figures with their clubs on Jan. 15, but president of baseball operations Theo Epstein said last month he was confident the sides would reach an agreement before a hearing.
"In this case, if you focus on the spread, you're kind of missing the story, which is that I think it provides a lot of room for further discussion," he said at the team's winter convention.
The Cubs' July 2013 trade for Arrieta was a key moment in their move from the bottom of the NL Central to 97 wins last season and a spot in the NL Championship Series, where they were swept by the New York Mets.
Chicago traded pitcher Scott Feldman and catcher Steve Clevenger to Baltimore for Arrieta and reliever Pedro Strop. Arrieta went 10-5 with a 2.53 ERA in his first full season with the Cubs, and then was dominant for much of last year.
Arrieta, who made $3.63 million in 2015, is 56-38 with a 3.70 ERA in 136 career games.