Sooners hope to have more running success against WVU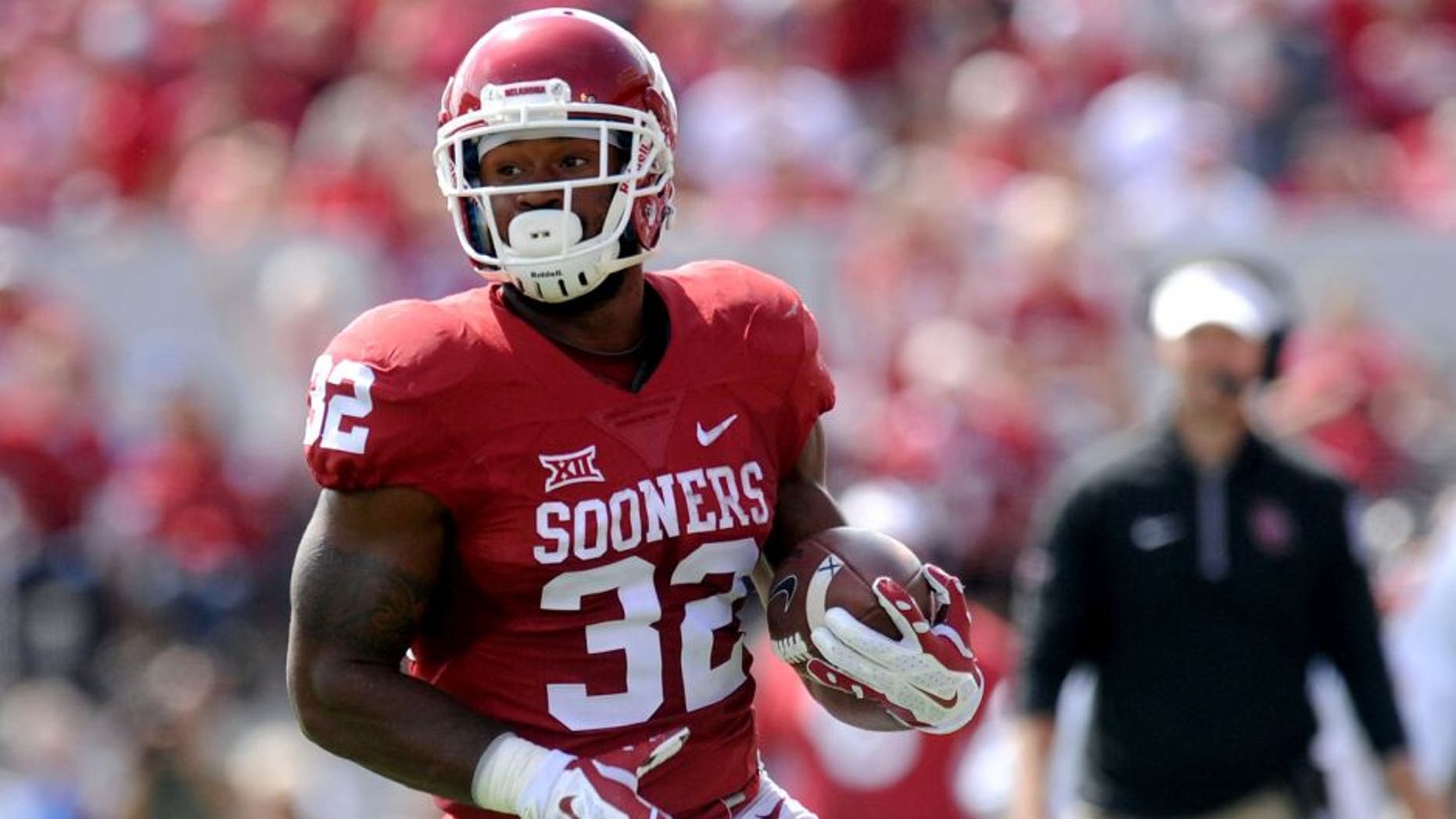 A season ago, Oklahoma learned a little bit about its offense when the Sooners won at West Virginia.
Running back Samaje Perine ran for 242 yards and four touchdowns and Oklahoma went on to the 45-33 victory in Morgantown, W.V.
"His ability, for a guy who's that big and powerful, he has such a unique ability to slide and to skip into holes and out of holes, and out of tackles and then to absorb the hits that he does as well as give out the hits that he does," Oklahoma coach Bob Stoops said. "As you've seen over and over with him, he's a pretty special running back. That was a big night for him."
And that was the night Stoops admitted Perine was the kind of runner who could carry the ball 25-30 times per game. Oklahoma ran for 301 yards in the victory.
"He ran through some tackles," West Virginia coach Dana Holgorsen said in his weekly press conference. "There's no doubt he was the difference a year ago. If anybody is familiar with him, it's us, and we have the same defensive guys this year that we had last year."
Perine went on to run for a Big 12 best 1,1713 last year, his freshman season. Perine has 263 yards rushing this season and two touchdowns. He ran for 152 last week against Tulsa.