Soft-spoken Lamar Miller vows to tell coaches he can handle more carries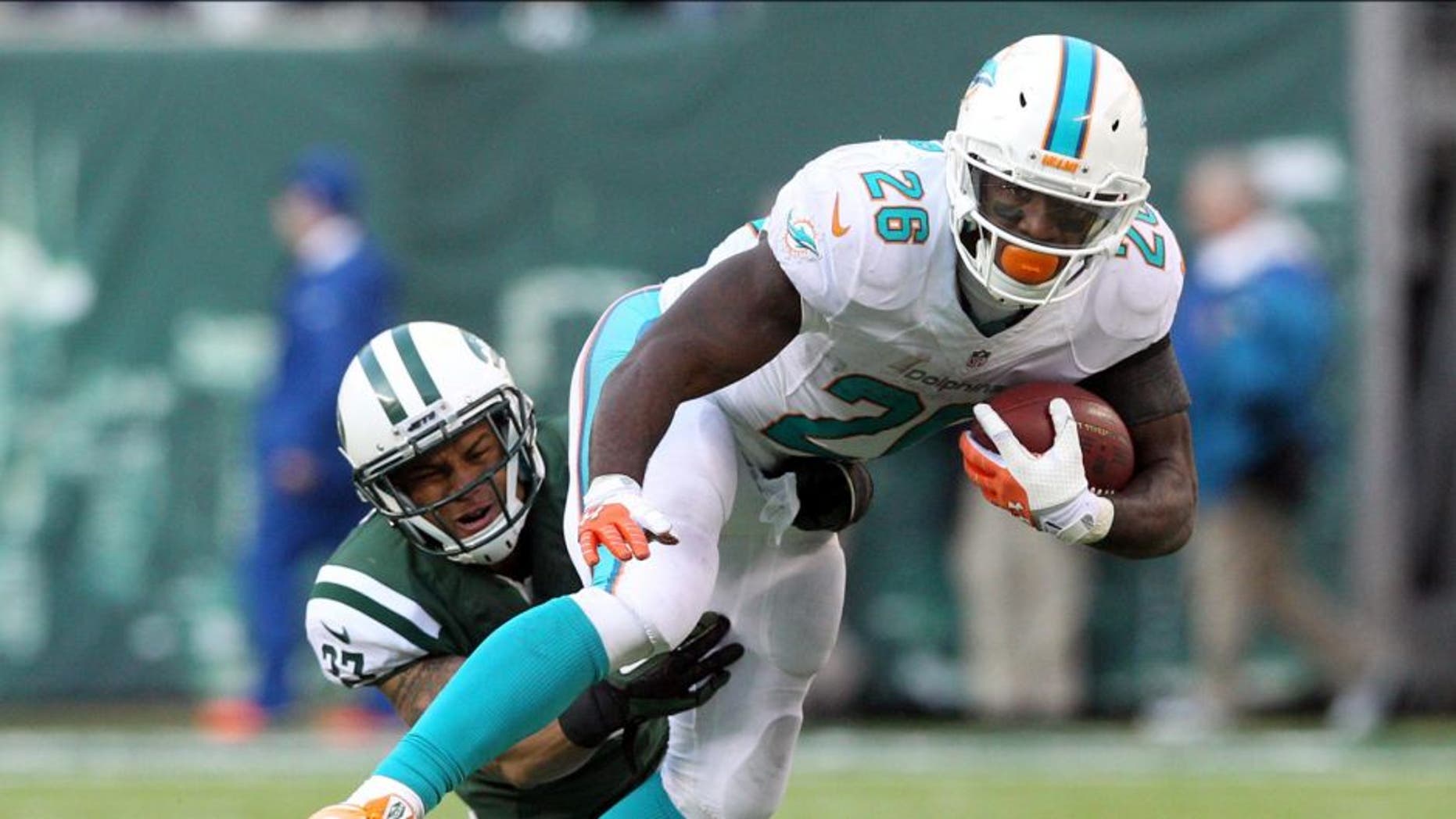 Miami Dolphins running back Lamar Miller is one of the most productive backs in the league for the workload he's been given. He averaged 5.1 yards per carry a year ago, good for second in the NFL. The only problem is that he only carried the ball 216 times.
Surprisingly, Miller never topped 20 carries last season, but he's hoping that changes this season. The first step in doing so is being more vocal than in past years, and telling coaches that he can handle a larger workload.
"I don't know. I'm going to have to find a way to say it [to coaches]. I'm going to start doing that," Miller said with regards to being more vocal. "I'm a team guy, so whatever the coaches call, I just try to do my assignment. But if I feel like we can run the ball this year, I'm just going to try and open up a little bit more."
Speaking up and asking for more carries when he's running well can only benefit Miller -- both statistically and financially.
He's entering the final year of his contract and will look to sign a long-term deal in the offseason, if one isn't reached with the Dolphins beforehand. In order to get that long-term extension, teams will likely want to see that Miller can be a lead back and handle a 300-plus carry season.
Fortunately for Miller, head coach Joe Philbin said earlier in training camp that he's open to giving Miller more carries. Whether that will happen remains to be seen.
(h/t ESPN)