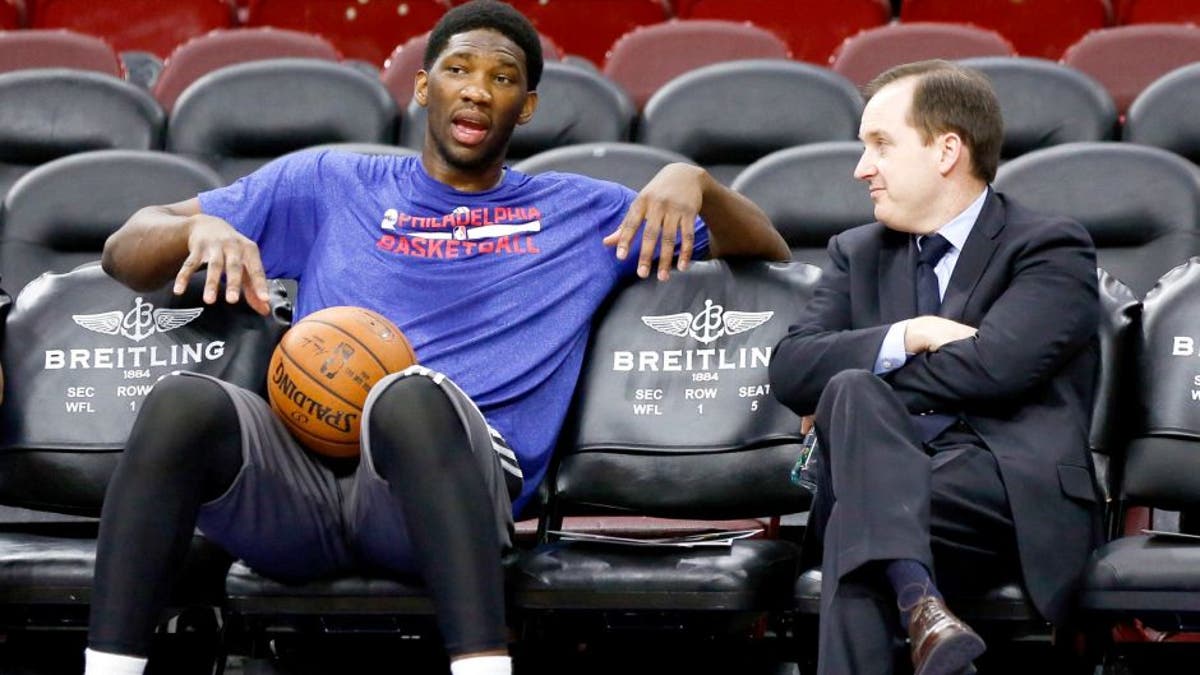 Joel Embiid was selected with the third overall pick in the 2014 NBA Draft, but he has yet to play a single game since then due to right foot injuries.
The Sixers knew that Embiid would miss last season because of the surgery, but he had been looking strong in workouts, and appeared to be on track to enter the lineup for the 2015-16 season. But after it was discovered that the foot wasn't healing as expected, Embiid underwent a second surgery, and is expected to miss a second consecutive professional season.
Teams rarely have the opportunity to get top talent in the lottery for more than just one season, and the way Embiid had been developing after the first surgery made it seem like taking him was the right decision. But now that he's going to miss another NBA season, Sixers GM Sam Hinkie admitted that things are getting critical now for the franchise where Embiid is concerned.
'The stakes are very high," Hinkie said, via Tom Moore of The Intelligencer. "It's clear to everyone however high they were, (and now) they're higher."
It's tough to disagree.
While the extended rebuild (which some would call tanking) that the Sixers are enduring has been approved by ownership, the fact remains that the team can't continue to bottom out in hopes of landing top talent through the draft season after miserable season. At some point, there needs to be an upward trend which shows positive results. Embiid missing another full season will only further delay that process.