Sixers GM: Joel Embiid will wear a cast for 'just a few more weeks'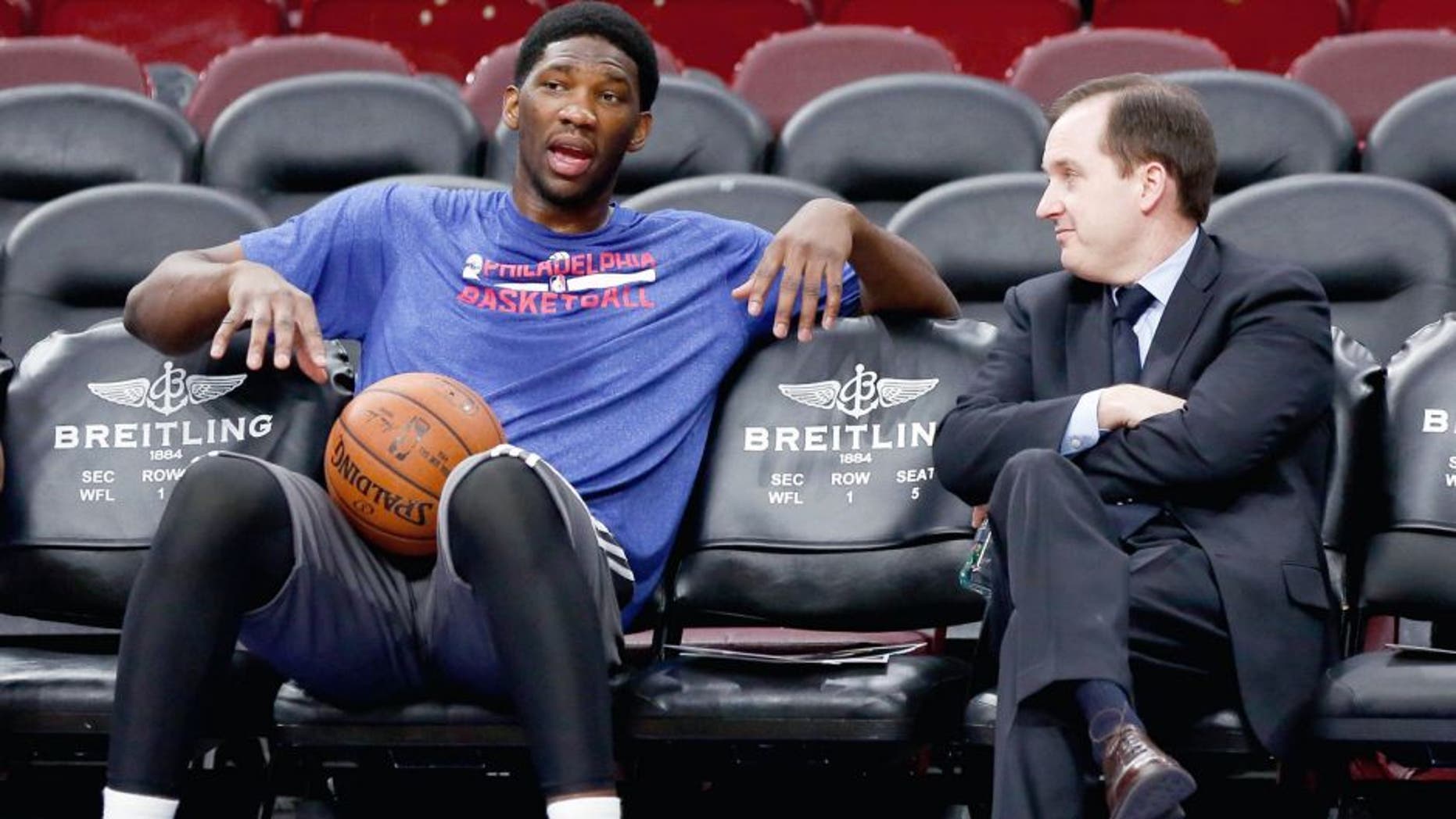 There hasn't been much good news for Sixers fans to digest where Joel Embiid is concerned, but maybe these recent comments from Philadelphia GM Sam Hinkie can provide at least a glimmer of hope for the future.
76ers general manager Sam Hinkie said Wednesday that Joel Embiid will wear a cast on his right foot for 'just a few more weeks."

The 7-foot center had bone-graft surgery in August to repair the navicular bone in his right foot. The third overall pick in the 2014 draft will miss a second consecutive season because of the injury.

Embiid was back in Philadelphia on Wednesday after spending a couple of days with the team here at the shore.

"He can't do very much right now," Hinkie said. "The things he can do, which are limited, are nutrition, medication, sleep and staying off [his foot.]."
Embiid still isn't expected to play this season, and even if he were to be ready at some point later in the year, it's unlikely that the team would rush him onto the floor given all that's at stake.
But even if he's merely healing as expected, that's a huge positive for those looking for Embiid to be a franchise cornerstone for years to come.