Sitake and his staff set tone for future in first meeting with players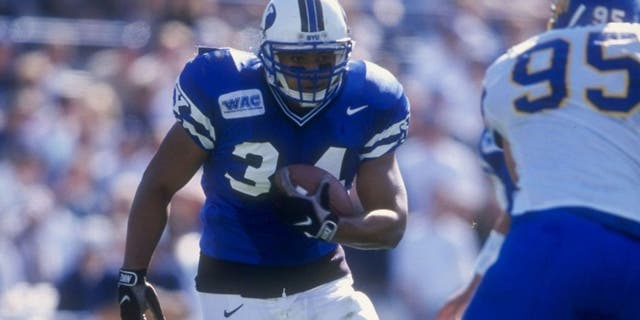 NEWYou can now listen to Fox News articles!
There's always uncertainly when a new coach takes control of the locker room. For better or worse, players acquire a certain comfort level when playing for a coach that recruited them.
Kalani Sitake did not recruit these BYU players, but on Wednesday, he had his first meeting with is players.
"The team meeting was a special moment," Ed Lamb said. "Kalani allowed his personality to come out. There was a tremendous amount of nervousness in the room before he entered the room. When he entered the room, you saw dozens of players grab for their hats and sit up a little straighter. He immediately put them at ease and went about being himself.
"He credited coach Mendenhall and the previous staff for the job they did and he credited the players with being one of the premier programs in the country," Lamb continued. "That understanding from the players that there's not a new coaching staff coming in here to turn around a winning program. We're looking to take what we know and try to do the best here in our time."
Every coach has an ego to some extent, but it seems as though Sitake is going to blend his ideas with what Mendenhall did well in Provo.
(h/t Deseret Morning News)