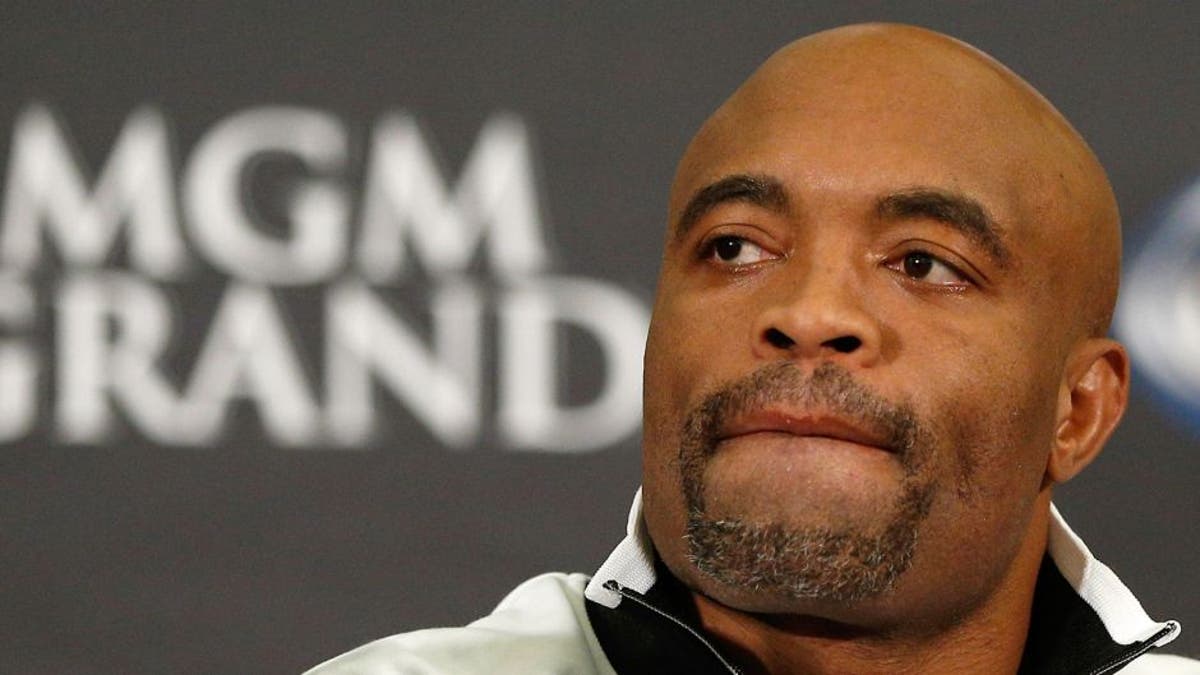 On Thursday, Anderson Silva will have his day in front of the Nevada State Athletic Commission for a disciplinary hearing stemming from two different drug tests showing performance enhancing drugs in his system, but the former middleweight champion claims that a tainted product he took for sexual performance led to part of the positive results.
Silva tested positive for banned substances on two occasions -- before and after his fight in January against Nick Diaz at UFC 183.
The results of the tests showed Silva had traces of Drostanolone on two different occasions along with Androstane on another test.
According to a complaint filed by Silva's attorney Michael Alonso -- as reported by Combate -- the fighter was using a substance for "enhancing sexual performance" and that an external test done on the product showed it was tainted with "the presence of the Exogenous Anabolic Agent -- Drostanolone metabolites in Silva's urine."
Alonso also alleges that another substance that Silva "was administering or using one or more substances that could have been contaminated" that showed Androstane in the fighter's drug test.
In a post-fight drug test, Silva also showed trace amounts of both temazepam and oxazepam in his system, which aren't banned substances so long as an athlete discloses use of the drugs on a pre-fight questionnaire and the commission gives permission.
Silva did neither, although his attorney claims the form the fighter filled out was accurate but he didn't receive the drugs to help him with anxiety and sleeplessness until the night before the fight, after he already submitted the questionnaire to the commission.
The complaint filed by the defense also claims inconsistencies in the post-fight drug test after Silva's blood and urine samples were tested by two different labs. The Sports Medicine Research and Testing Laboratory -- a World Anti-Doping Agency accredited lab -- returned a positive result while Quest Diagnostics performed tests that came back negative.
Silva's team is asking for the fighter to suffer no fines, penalties or suspension for the infraction and to have his win against Diaz at UFC 183 stand and not get overturned as a result of the positive drug test.
Silva, along with his attorney, will face the commission on Thursday before the governing body in Nevada rules on his case. Silva could be faced with a lengthy suspension, fines and the fight with Diaz being overturned to a no contest if the commission believes there's sufficient evidence to prove his guilt.