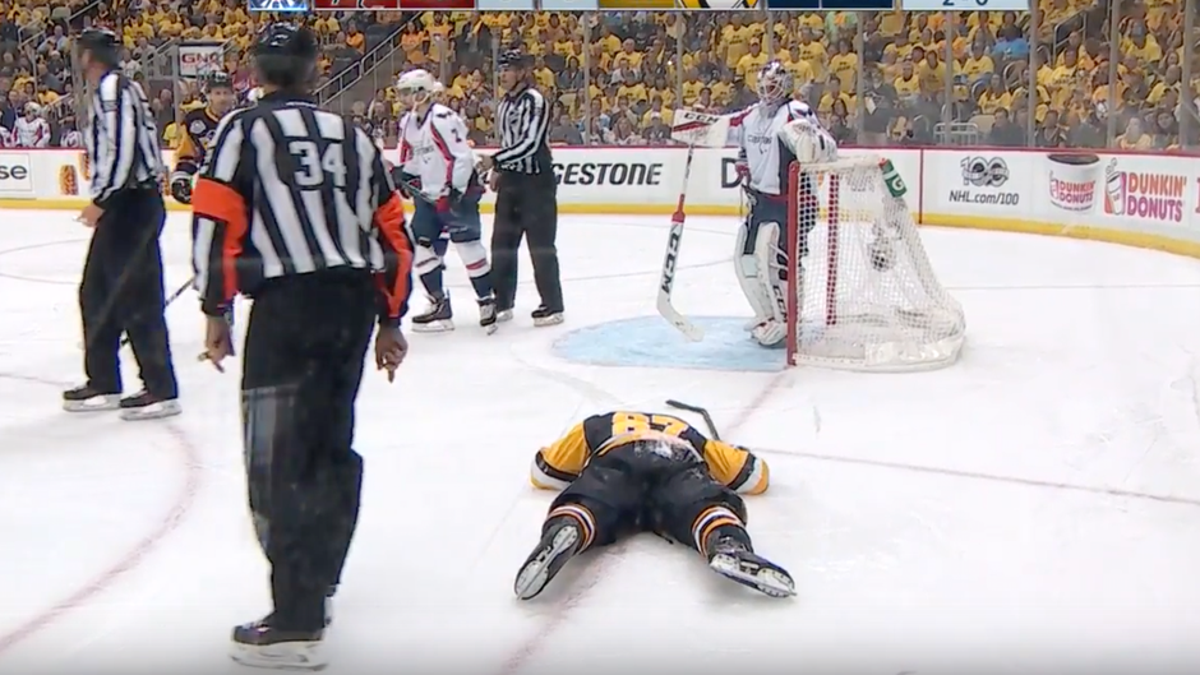 Sidney Crosby had to leave Monday's Game 3 between the Penguins and Capitals after taking a check to the head during the first period.
It was Washington defenseman Matt Niskanen who got Crosby with aheadshot near the Capitals' net.It's tough to tell if there was intent or it was a case of Niskanen just reacting as Crosby was falling into him. Either way, the Caps' defenseman wasgiven a five-minute major and a game misconduct as a result.
Crosby, who has a lengthy history of concussions, was clearly dazed after taking the hit and needed help getting off the ice. He did not return and the team announced that an update would come after the game.
If Crosby is forced to miss any time, that's obviouslya major loss for Pittsburgh's hopes of repeating as Stanley Cup champions. Crosby is arguably the best player in the league and has been great in these playoffs so far.