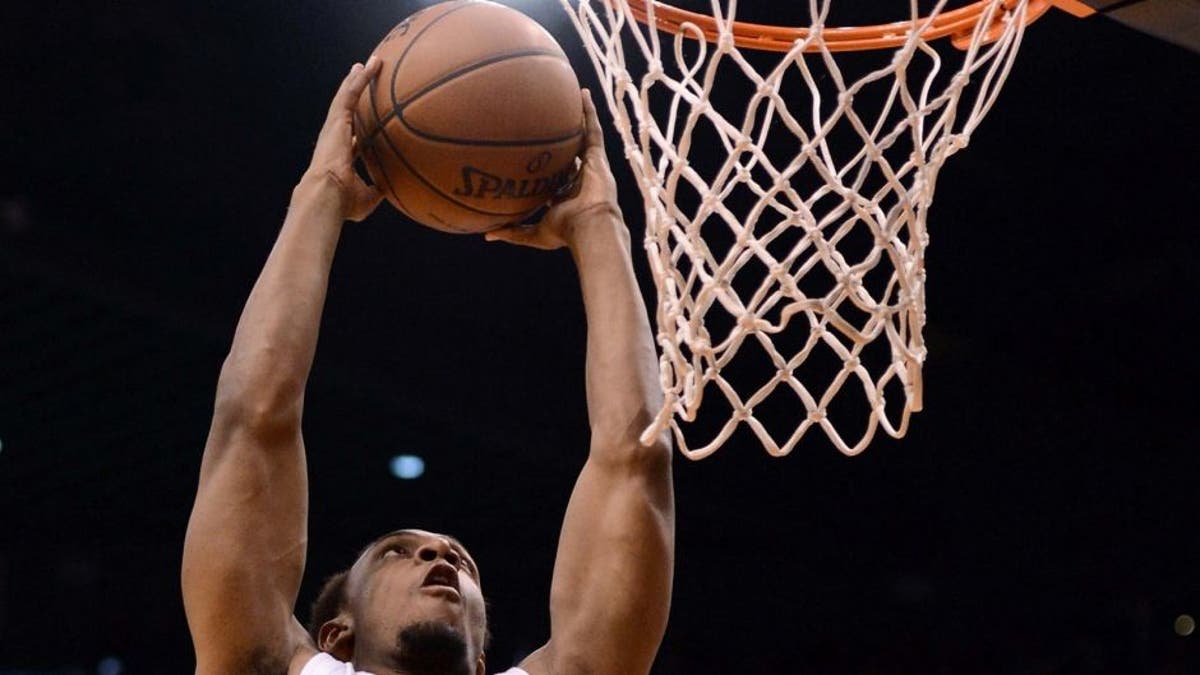 The Philadelphia 76ers have a problem at point guard. They don't have one. Even though they aren't trying to win games, not having a point guard really hurts the development of players like Nerlens Noel and Jahlil Okafor, who badly need someone to get them the ball.
But what if Ish Smith, who was on the team last year, is their guy? The 76ers blog The Sixer Sense has a look at whether Smith is up to the task:
"Although a tad undersized at 6'0″, Smith is a quick, crafty player who fit in well on the Sixers roster. With Philadelphia, the Wake Forrest product averaged 12 points, 6 assists, two rebounds and 1.3 steals per game. You could make a strong case for Smith being Philadelphia's best point guard last year. The word that probably describes him most accurately is 'efficient.'"
The 27-year-old is best known for being one of the fastest players in the league. But he's played for eight teams in five years, which is, well, to put it as nicely as possible, impressive. Last year, in Philadelphia, he was given the most minutes of his career, and responded by averaging 12.0 points and 6.1 assists per game.
Defense is a problem, and Smith can't shoot -- at all. But at the very least he showed he can get to the basket. There are probably worse options for Philly to turn to, if they really want to.
(h/t: The Sixer Sense)