Should Matthew Tkachuk be suspended for elbowing Drew Doughty in the face?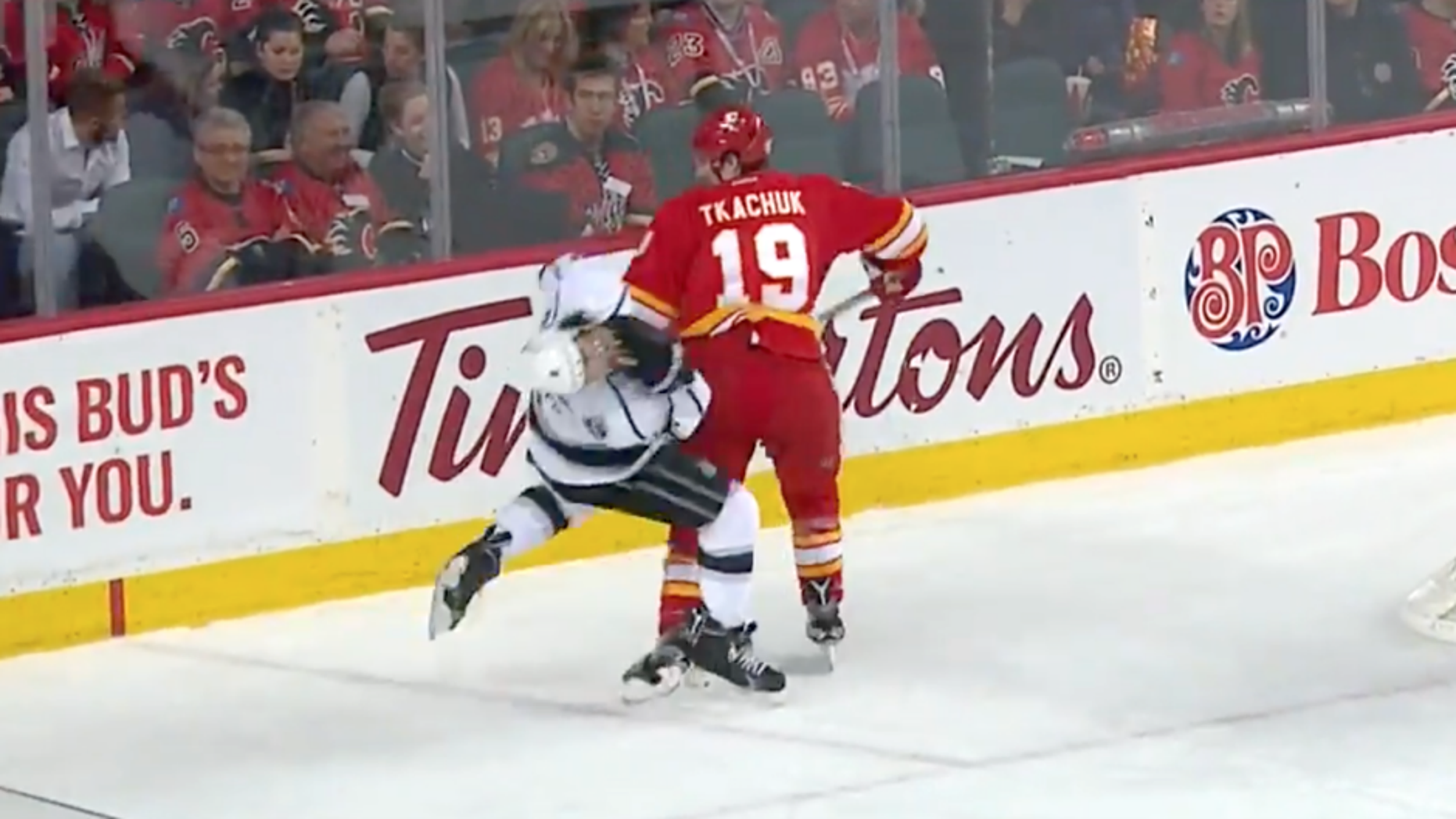 This is still just Matthew Tkachuk's first NHL season but the 19-year-old is already earning himself a reputation among his peers at the big league level.
Los Angeles Kings defenseman Drew Doughty had some things to say about the Flames' rookie winger after Tkachuk drilled him in the face with a blatant elbow during Sunday's game. According to Doughty, who was briefly knocked out of the game as a result of the play, Tkachuk is a "pretty dirty player."
Somehow, the elbow wasn't penalized on the ice (though Tkachuk got a roughing minor in the ensuing scuffle) but that doesn't mean the Flames winger is in the clear just yet. The league's Department of Player Safety is reportedly looking into the incident and it could result in either a fine or suspension for Tkachuk.
If the forward is forced out of the lineup, it will be a tough pill to swallow for the Flames, who are jockeying for playoff position in the Western Conference as we head into the stretch run of the season. Tkachuk has been a force in his rookie season for Calgary, racking up 13 goals and 46 points while playing on the top line.
That being said, it would be tough to argue against a short ban for the 19-year-old. Even if Tkachuk didn't intentionally go for the head, he still has to be in control and claim responsibility for the result of his actions. There's no denying that the elbow was cheap and reckless, so he may have to miss some time because of it.