Seven worst quarterback performances from Week 1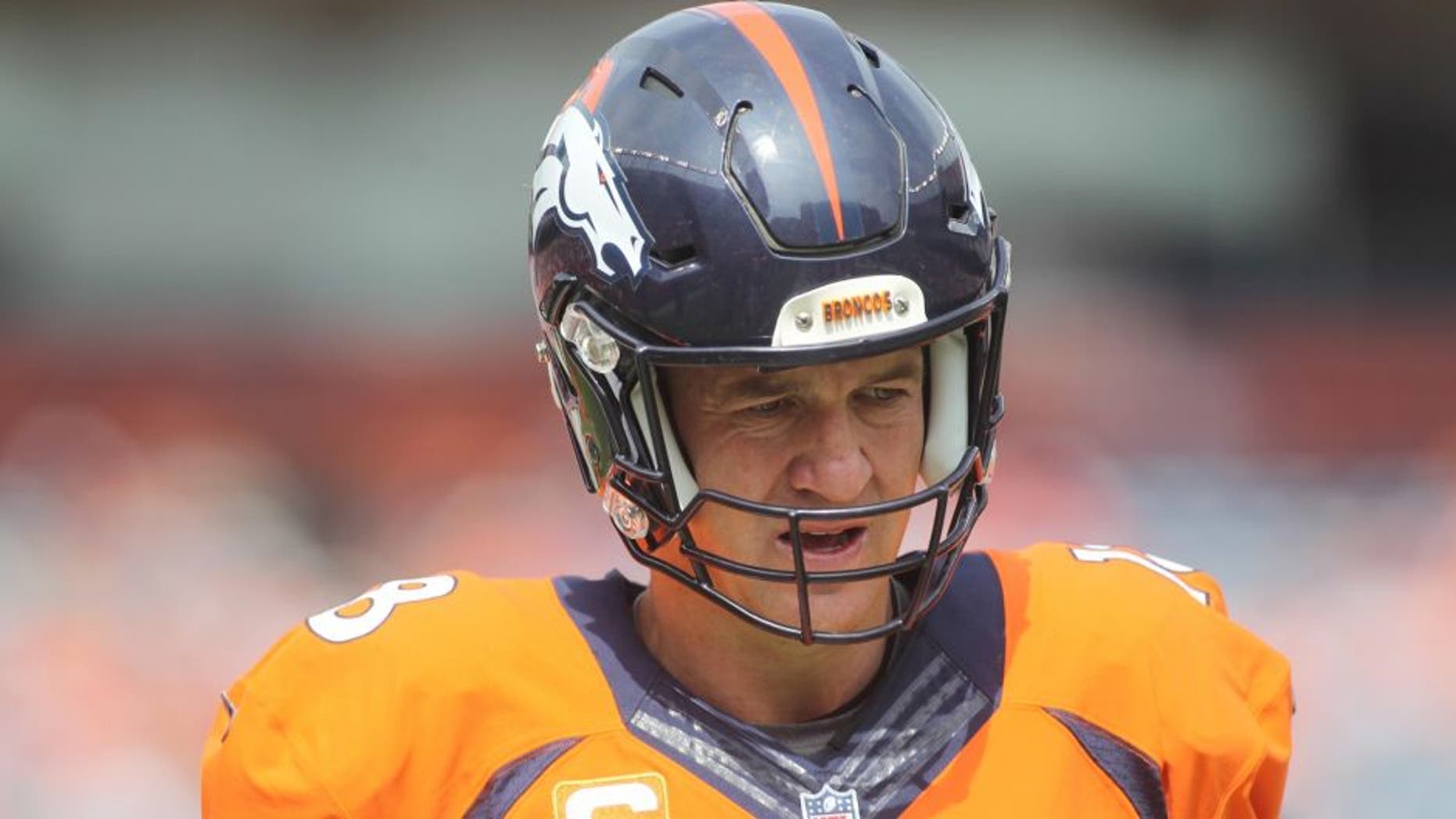 There are more than a few quarterbacks who would be happy to take a mulligan after Week 1 of the 2015 regular season.
Some the following quarterbacks on this list do not come as complete surprises for their terrible performances. Conversely, there are a few mentioned within who have us scratching our heads after they churned out a whole bunch of awful.
The following were the worst quarterbacks from Week 1.
Kirk Cousins, Washington Redskins
Washington awarded the starting job to Kirk Cousins a couple of weeks back after the team lost faith in former starter Robert Griffin III.
This might be a decision that will be mulled over by Washington this week.
Cousins was quite depressing to watch, completing 21 of 31 passes for 196 yards with one touchdown and two interceptions. As a result of Cousins' sketchy decision-making, Washington lost to the Miami Dolphins 17-10.
All the while, RG3 stood on the sidelines in street clothes and a ball cap, observing the first game of the season spiral down the toilet.
Johnny Manziel, Cleveland Browns
Manziel got called to action early in the game after starter Josh McCown left when he sustained a concussion.
Starting out on a high note, Manziel threw a sweet 54-yard touchdown pass to wideout Travis Benjamin. Unfortunately, that was the highlight of Johnny Football's day.
Manziel finished the day completing 13 of 24 passes while committing three turnovers. Dirtying up that pretty touchdown from earlier in the game, Manziel fumbled twice, tossed a pick and the Browns got buried by the New York Jets, losing 31-10.
If McCown is not cleared of his concussion symptoms by next week, Manziel will get another crack at redemption in Week 2.
Joe Flacco, Baltimore Ravens
Everything that could have gone wrong for Flacco against a menacing Denver Broncos defense did, which resulted in an embarrassing 19-13 loss for the Ravens.
Flacco couldn't manage one passing touchdown and totaled only 117 yards on 18 or 32 passing. Worse, he was intercepted twice, including a pick-six that cornerback Aqib Talib returned for a 51-yard score.
If that's not bad enough, Flacco's next interception landed perfectly in the hands of defensive back Darian Stewart, who caught the ball in the end zone while the Ravens were driving for a potential go-ahead touchdown.
Flacco's stinky Week 1 debut certainly doesn't bode well in his endless quest to be called elite.
Jay Cutler, Chicago Bears
Hopefully nobody started Cutler on their fantasy football team in Week 1. Because in true form, Cutler picked up where he left off last season, coughing up a terrible performance.
At the end of day, Cutler completed only 50 percent of his passes for 168 yards and one touchdown. Although he threw just one interception, it came at the worst time -- when the Bears were driving for a potential game-tying touchdown. Not surprisingly, the Bears lost to the Green Bay Packers 31-23.
It's going to be a long season for the Bears if Cutler continues to commit turnovers at bad times.
Blake Bortles, Jacksonville Jaguars
The Jaguars took a beating by the Carolina Panthers and Bortles' lackluster Week 1 performance was front and center.
Bortles, who was sacked five times, threw two interceptions and only one touchdown while passing for a mere 183 yards. One of his interceptions was a pick caught by cornerback Josh Norman, who returned the catch for a 30-yard touchdown.
Bortles finished the day completing only 22 of his 40 passing attempts.
Brian Hoyer, Houston Texans
The Texans will remain in quarterback purgatory if the team continues to rely on Hoyer. He threw only one touchdown along with an interception and a fumble. Both turnovers, however, resulted in scores for the Kansas City Chiefs. He was also sacked several times.
It finally got so bad that Hoyer was yanked out of the game towards the end of the fourth quarter. In came Ryan Mallett, who completed four of six passes, including a touchdown and a two-point conversion.
Ultimately, the Texans lost to the Chiefs, 27-20.
Peyton Manning, Denver Broncos
Manning looked extremely uncomfortable against the Baltimore Ravens. He took four sacks, was harassed throughout the contest and Baltimore's secondary had his number, as well.
In a rare occurrence, Manning didn't manage one touchdown drive all game. Fortunately, enough points got on the board by way of field goals and a defensive touchdown to keep them afloat for the 19-13 win over the Ravens.
Manning was in scary-bad form, and the one interception he threw was returned 24 yards by Ravens cornerback Jimmy Smith for a touchdown. At day's end, he completed 24 of 40 passes for a measly 175 yards.
Manning's sketchy performance was surely responsible for countless fantasy football Week 1 losses.
However, on a more serious note, Manning was supposedly playing healthy. He should have been much more fresh considering this is only Week 1. We must wonder what lies down the road for the 39-year old whose arm strength was in question during the preseason.
More from Sportsnaut: