Serena Williams tunes up for French Open with first win in 9 months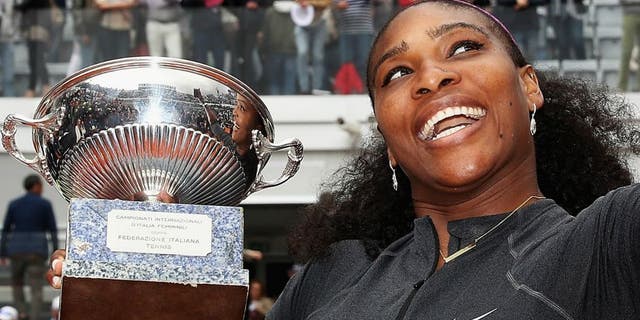 Serena Williams finally put an end to her streak of not winning titles o Sunday, just one week away from the start of the French Open.
Williams won an all-American final at the Italian Open, defeating Madison Keys 7-6 (5), 6-3 for her first title since last August as she was pursuing a calender slam. She wound up losing that bid a month later, falling to Roberta Vinci in the semifinals at the US Open.
It's a good sign for Williams, who will try to defend her French Open title starting next weekend at Roland Garros.
It was her fourth time winning the clay-court event in Rome.
Now she'll just have to avoid trying her dog's gourmet food and getting sick, but we're guessing she won't do that again.