Sean Payton on Terron Armstead: No LT I'd trade him for in the league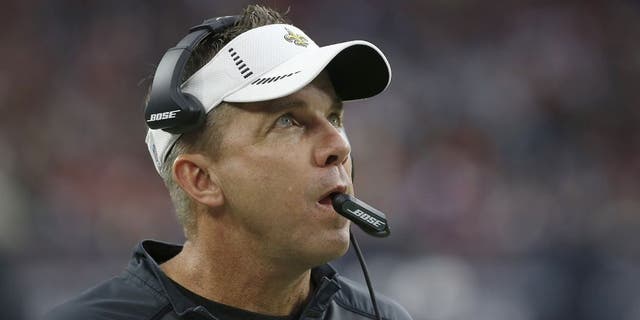 NEWYou can now listen to Fox News articles!
Terron Armstead has put together one heck of a 2015 NFL season, and has even been playing through a knee injury that kept him sidelined for two games. Simply watching the New Orleans Saints taking on the Jacksonville Jaguars in Week 16 was enough for you to know that Armstead was obviously still dealing with the injury.
Even with the injury impacting him, Armstead fought through the pain and played a strong game. When that topic came up to Sean Payton, he heaped praise on his young left tackle.
"It was one of the more gutsiest performances I've seen in a while," Payton said. "We were banged-up at the position, and in a lot of cases guys would have just said, 'Ahh, I can't go.' But it's been fantastic.
"There's not a left tackle I would trade him for in the league. I really like the way he's progressed. He's smart, he's athletic. And last week if you watch the tape, you can see that he's not 100 percent and he fights through it."
It's pretty great to hear this from Payton, as Armstead absolutely deserves the praise. What's not to love about a young lineman getting some well-deserved praise for battling through an injury for his team?