Sean Avery arrested on drug-related charges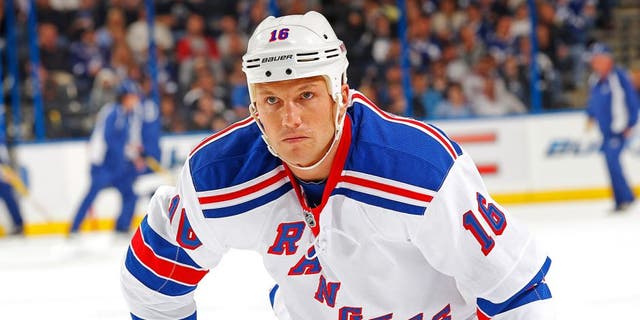 NEWYou can now listen to Fox News articles!
Former NHL pest Sean Avery was arrested on Sept. 30 by Southhampton Village Police after a routine traffic stop.
Avery, who played in 580 NHL games, has been charged with fourth-degree criminal mischief and seventh-degree criminal possession of a controlled substance.
The two charges stem from two separate instances with the Southhampton Village Police. Avery was charged with criminal mischief after he allegedly threw objects at passing cars. Allegedly, Avery had previously called Southhampton Village Police about speeding cars on David Whites Lane in Southhampton.
The second incident involved a routine traffic stop, where authorities allegedly found two prescription drugs, acetaminophen with oxycodone and roxicodone.
Avery was transported to police headquarters, but was released on $500 bail. He will appear in court at a later date.
As evident with his latest Twitter posts, Avery is not exactly a fan of the Southhampton Village Police Department.
(h/t 27east.com)