Seahawks' Richardson sharp at practice, moving closer to season debut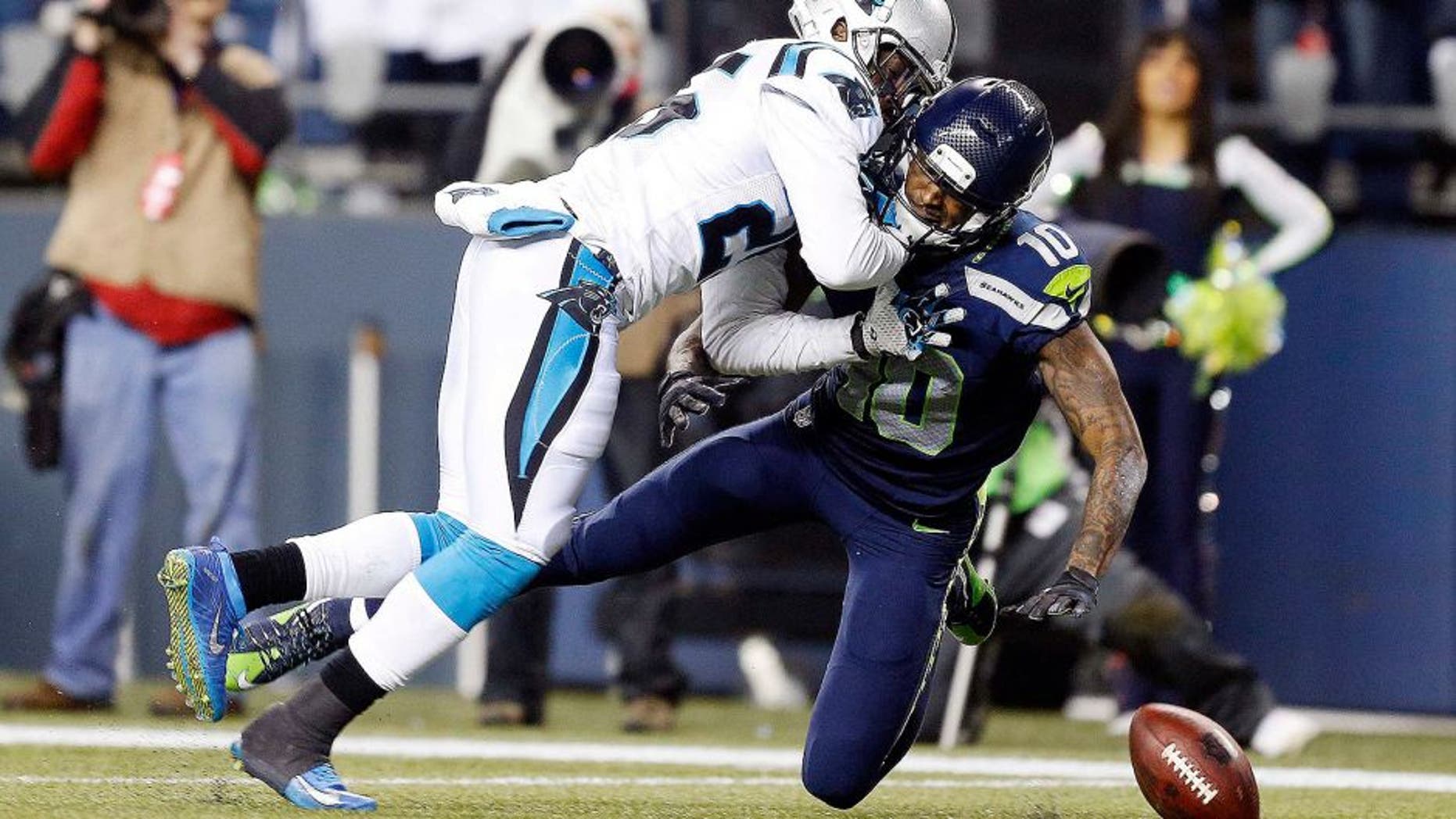 Paul Richardson averaged 18.1 yards per catch as a rookie before he was injured against Carolina in the playoffs. Joe Nicholson USA TODAY Sports
Wide receiver Paul Richardson could make his season debut when the Seattle Seahawks host the NFC West-leading Arizona Cardinals on Sunday night.
Richardson, who came of the physically unable to perform list on Oct. 26, is expected to be promoted to the 53-man roster this week. He will likely take the roster spot of Ricardo Lockette, who suffered a serious neck injury in a Week 8 matchup at Dallas.
"He's really ready to go now. He's battling for playing time now and that's a good sign," Seahawks coach Pete Carroll said of Richardson following Monday's practice. "Looks fast as the wind out there so he looks really good."
Richardson is on the mend after suffering a torn ACL in his knee during a playoff game against the Carolina Panthers in January. The second-year wideout could provide a deep threat missing from Seattle's offense.
As a rookie last season, Richardson averaged 18.1 yards on 29 receptions. He closed the regular season on a strong note with five receptions in each of the last two games.