Seahawks' Carroll: Initial timetable for Lynch's return 'way off'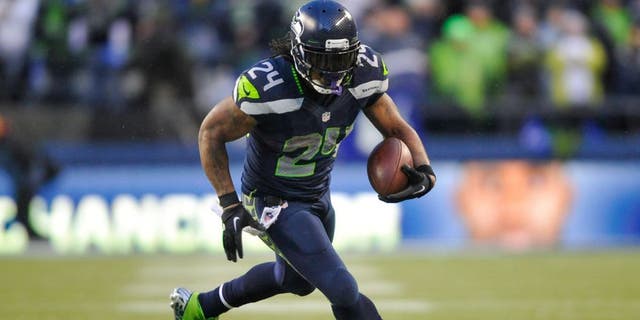 Marshawn Lynch is not close to returning to the Seattle Seahawks after undergoing abdominal surgery two weeks ago.
Seahawks coach Pete Carroll called initial estimates of Lynch sitting out three to four weeks "way off" in a media briefing Monday and said he's not sure where his star running back is in his recovery.
"All the reports (are) that he's doing really well," Carroll said. "He's left Philadelphia now. So we'll see how it goes here the next few weeks, see how it comes around. It's so much to ask him to jump in after three weeks. I don't know how we could think that way."
Lynch, who underwent surgery on Nov. 25 in Philadelphia, has sat out the last three games but rookie Thomas Rawls has been outstanding in his place. Rawls has rushed for 391 yards and three touchdowns to help Seattle roll up 106 points during its three-game winning streak.
Carroll said he has no idea when Lynch will return to team headquarters and replied "at large" when quizzed where Lynch is spending his time after leaving Philadelphia.
"I haven't talked to him so I'm not sure where we are with that right now," Carroll said. "Right now, it's still rehab."