Saturday's weather forecast at Dover could be an issue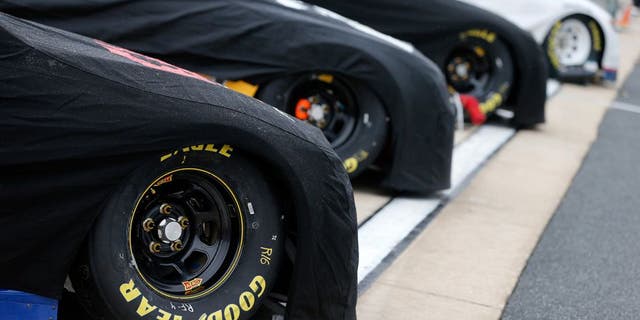 Sunday's forecast looks solid, but rain may be an issue at Dover International Speedway on Saturday.
As of 11 a.m., the NASCAR Sprint Cup Series teams were on track for the first of two scheduled practices, with Happy Hour slated for 1:30 p.m. ET.
But both Happy Hour and the Drive Sober 200 NASCAR XFINITY Series race scheduled for 3 p.m. could have weather to contend with.
Weather.com is calling for scattered thunderstorms, with a 30 percent chance of rain at 1 p.m., increasing to 45 percent by 2 p.m. and 50 percent by 5 p.m.
The good news is that because of its high banking, the Monster Mile dries quickly, and NASCAR has eight second-generation Air Titans and two jet dryers on site, with additional track drying equipment as well.
Weather.com is calling for cloudy skies on Sunday for the Citizen Soldier 400 Sprint Cup race, with the probability of rain at 15 percent to 25 percent.